At least 15 dead in Pakistan mosque suicide bombing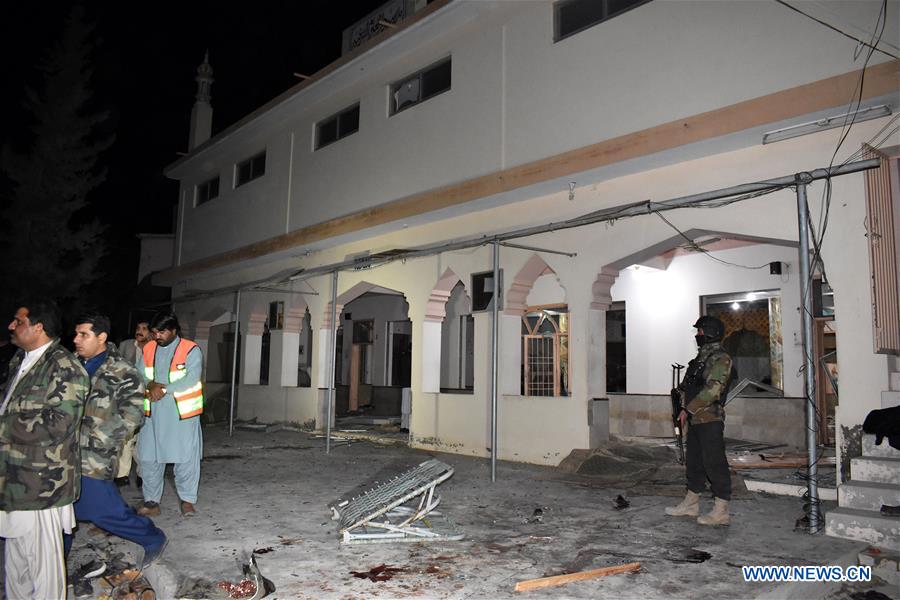 Security members examine the blast site in Quetta, Balochistan province, Pakistan, Jan. 10, 2020. (Photo: Xinhua)
A suicide bomber targeted a mosque in southwestern Pakistan during evening prayers on Friday, killing at least 15 people and wounding 19 others, officials said.
The blast took place in a satellite town of Quetta, Balochistan province's main city. About 60 people were present at the time of the attack on the mosque, which is located in a densely populated area. The explosion ripped through the front row of worshipers seconds after prayer began. Many people were injured in the stampede.
A doctor at Quetta's Sandeman hospital has confirmed that 15 people have died, including a senior police officer, and warned that the death toll could rise because three to four of the wounded brought to the hospital were in "critical condition."
According to authorities, a suicide bomber carried out the attack, and they are still investigating the situation, so it's not immediately known whether the slain officer was the target.
The ISIL terror group claimed responsibility for Friday's attack, according to the SITE intelligence group.
Paramilitary personnel have reached the mosque and cordoned off the area.
The attack comes two days after a motorcycle bomb targeting a paramilitary force vehicle killed two people and wounded 14 others at a busy market in Quetta.
Balochistan, Pakistan's largest but sparsely populated province, shares borders with Iran to the west and Afghanistan to the north and northwest.