Blinken visits Ukraine to show support amid border tension with Russia
U.S. Secretary of State Antony Blinken landed late Wednesday in Kiev in a show of support for Ukraine in its standoff with Russia and to push officials to tackle corruption.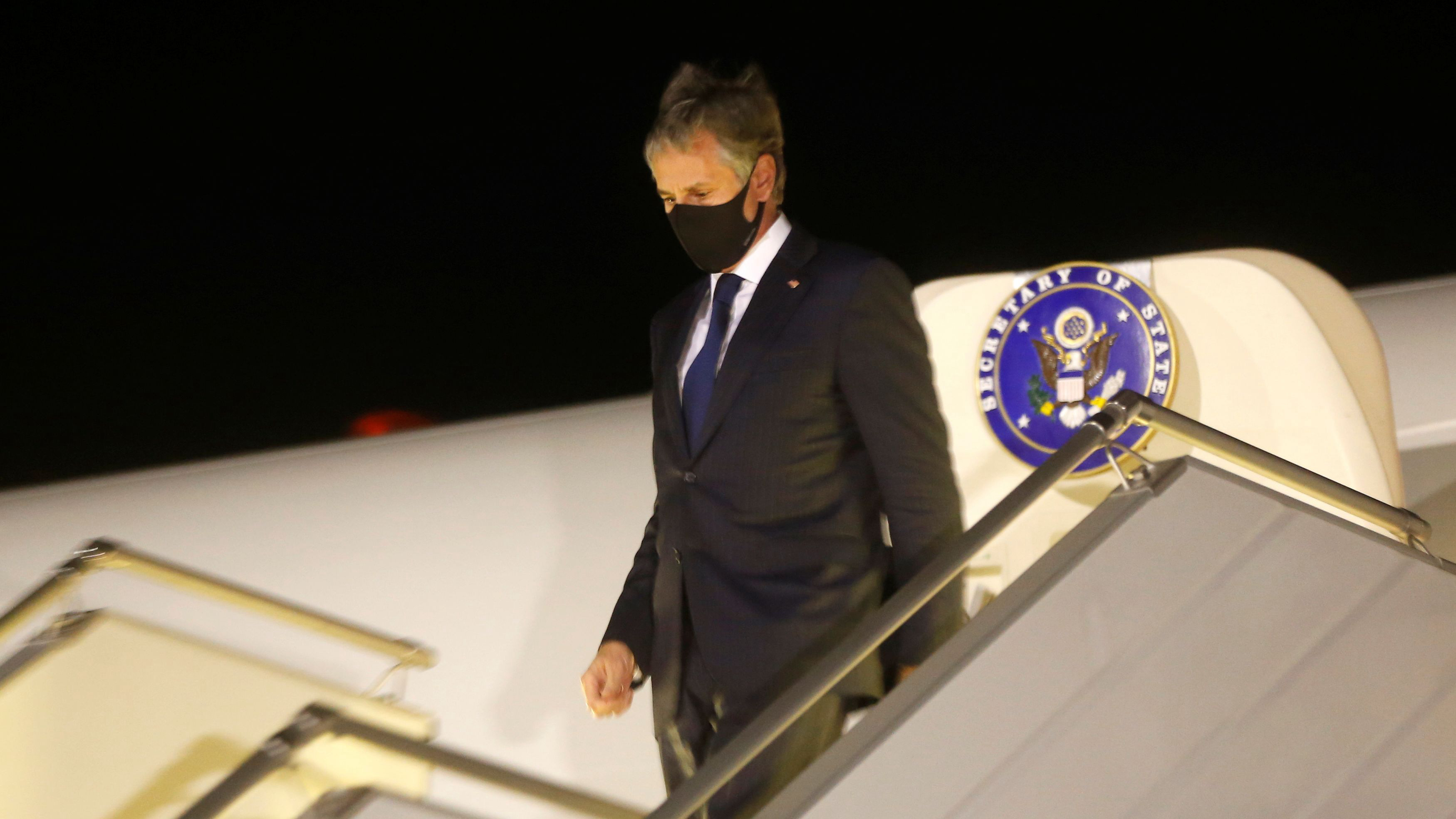 The visit comes after Moscow recently began withdrawing tens of thousands of troops it had massed on Ukraine's borders which raised fears of an outbreak of fighting in the east of the country.

Blinken is the first senior U.S. official to visit Ukraine since Joe Biden took office as president in January this year. Apart from talks with Ukrainian President Volodymyr Zelensky, he is also scheduled to meet the country's Prime Minister Denys Shmygal, Foreign Minister Dmytro Kuleba, and anti-corruption activists.
Biden pledged "unwavering support" to Zelensky in April as Kiev and Moscow traded blame for clashes in Ukraine's eastern Donbass region. The tensions temporarily cooled down following Moscow's announcement of withdrawal on April 22, which also paved the way for a potential summit between Biden and Russian President Vladimir Putin that could take place as early as June.
"We see this visit as a signal of extremely strong support from the United States in countering Russian hybrid aggression," Ukrainian Deputy Foreign Minister Yevhenii Yenin said ahead of Blinken's arrival.
Zelensky, pointing to the Russian troop movements, said Ukraine should be fast-tracked into the NATO military alliance. The proposal was met with a cool response in Washington and opposed by Western Europeans concerned about Russia's response.
(With input from Reuters, AFP)