Macky Sall reelected Senegalese president
DAKAR, Feb. 25 (Xinhua) -- Macky Sall has been reelected as Senegal's president, Prime Minister Mahammed Boun Abdallah Dionne announced early Monday, citing preliminary results.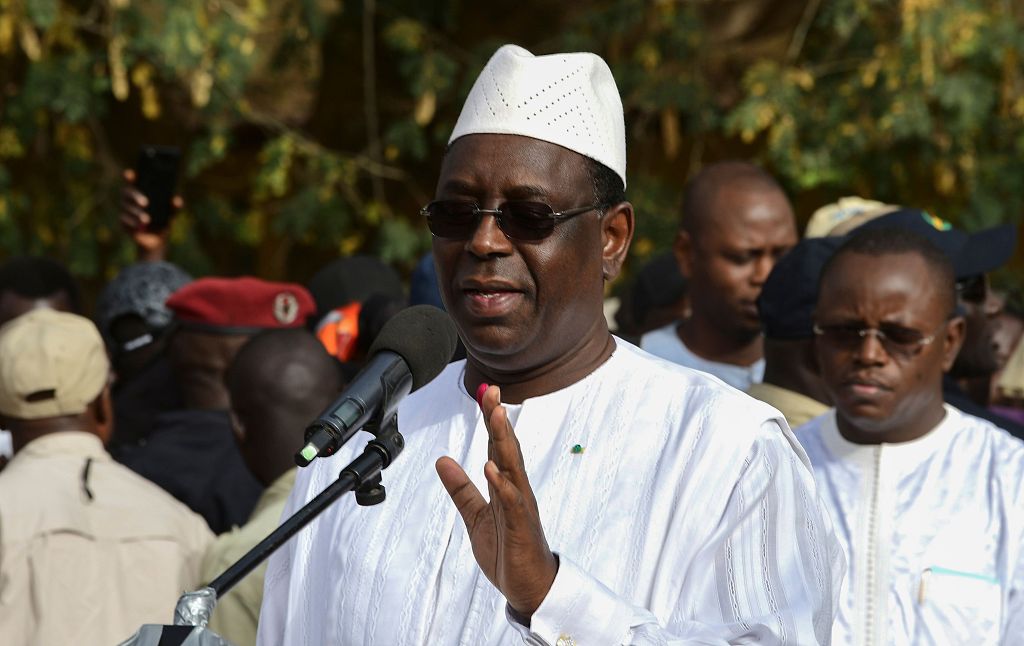 Incumbent President Macky Sall speaks after casting his vote for Senegal's presidential elections at a polling station in Fatick on February 24, 2019. (Photo: VCG)
According to the Senegalese prime minister, who is also the outgoing president's representative, Macky Sall obtained 57 percent of the vote and won the whole presidential election.
In a statement to the press at the headquarters of the candidate Macky Sall, Dionne said that, based on the results compiled by their teammates throughout the territory, their candidate Macky Sall took a clear lead.
Dionne said the incumbent president has a comfortable lead in 13 of Senegal's 14 electoral regions.
However, the results cited by the prime minister are the first trends of voting circulating in local media without the verification of electoral authorities.
About an hour earlier, opposition candidates Idrissa Seck and Ousmane Sonko held a press conference, denouncing the voting tendencies circulated in local media, which gave Macky Sall the electoral victory.
The candidate Ousmane Sonko has also denounced the publication of the first tendencies by the press.
The Commission of Census of Votes in Senegal will publish the official provisional results before Wednesday as these results will be confirmed by the Constitutional Council.