Kosovo election result could impact relations with Belgrade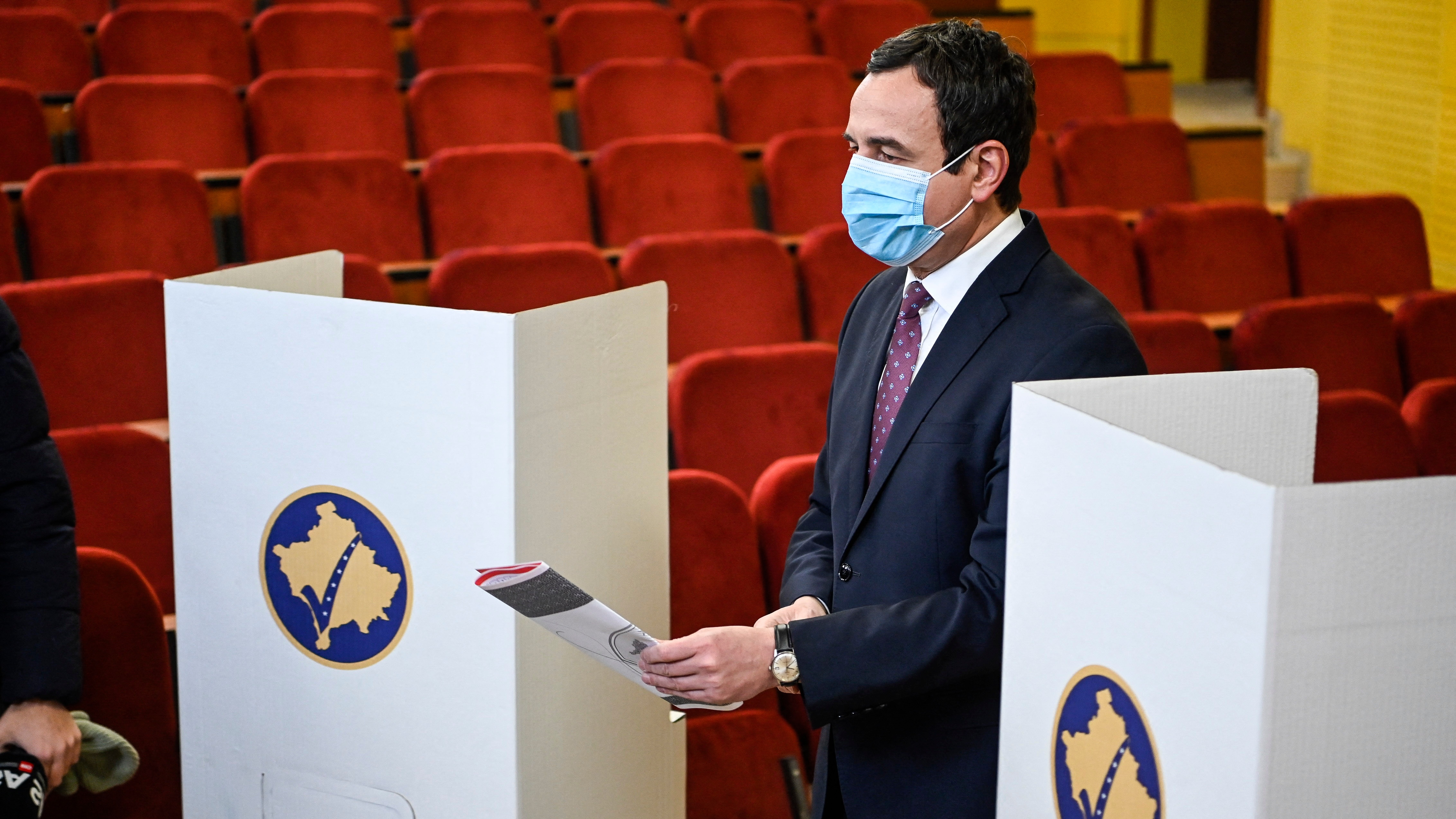 An anti-establishment party is expected to win parliamentary elections in Kosovo on Sunday, with the pandemic deepening social and economic crises and a desire for change.
The mood for a new approach further complicates efforts to resolve a decades-long dispute with Belgrade after independence was declared – but not universally recognized – 13 years ago.
The international community is split on recognising Kosovo's independence, with both China and Russia aligning with Serbia and many other UN member states in refusing to do so. However, hopes for normalizing relations between Kosovo and Belgrade were raised last year when they signed a deal in the White House pledging to increase economic engagement.
Already one of Europe's poorest regions, Kosovo is now struggling through a pandemic-triggered downturn, with vaccination yet to start for the population of 1.8 million.
Opinion polls predict the Vetevendosje party will win 45 to 55 percent of the vote among ethnic Albanians, who make up 90 percent of the 1.9 million population. While that would be nearly double its result in a 2019 election, the party may still need a partner to govern.
Vetevendosje leader Albin Kurti, who served as regional prime minister for five months last year, has won support on pledges to fight widespread corruption and on a stance that there should be no compromise in a dialogue with Belgrade, which lost control over Kosovo in 1999 after NATO bombed its forces.
If Vetevendosje does not secure a majority of 61 seats it may have to join forces with either the now-ruling Democratic League of Kosovo (LDK), or the opposition Democratic Party of Kosovo (PDK) or Alliance for the Future of Kosovo (AAK).
Serbia does not recognize Kosovo's independence, citing the need to protect the rights of its Serb minority. Negotiators from the European Union and the United States have failed to secure a compromise to allow Kosovo to join international organizations such as the United Nations and NATO.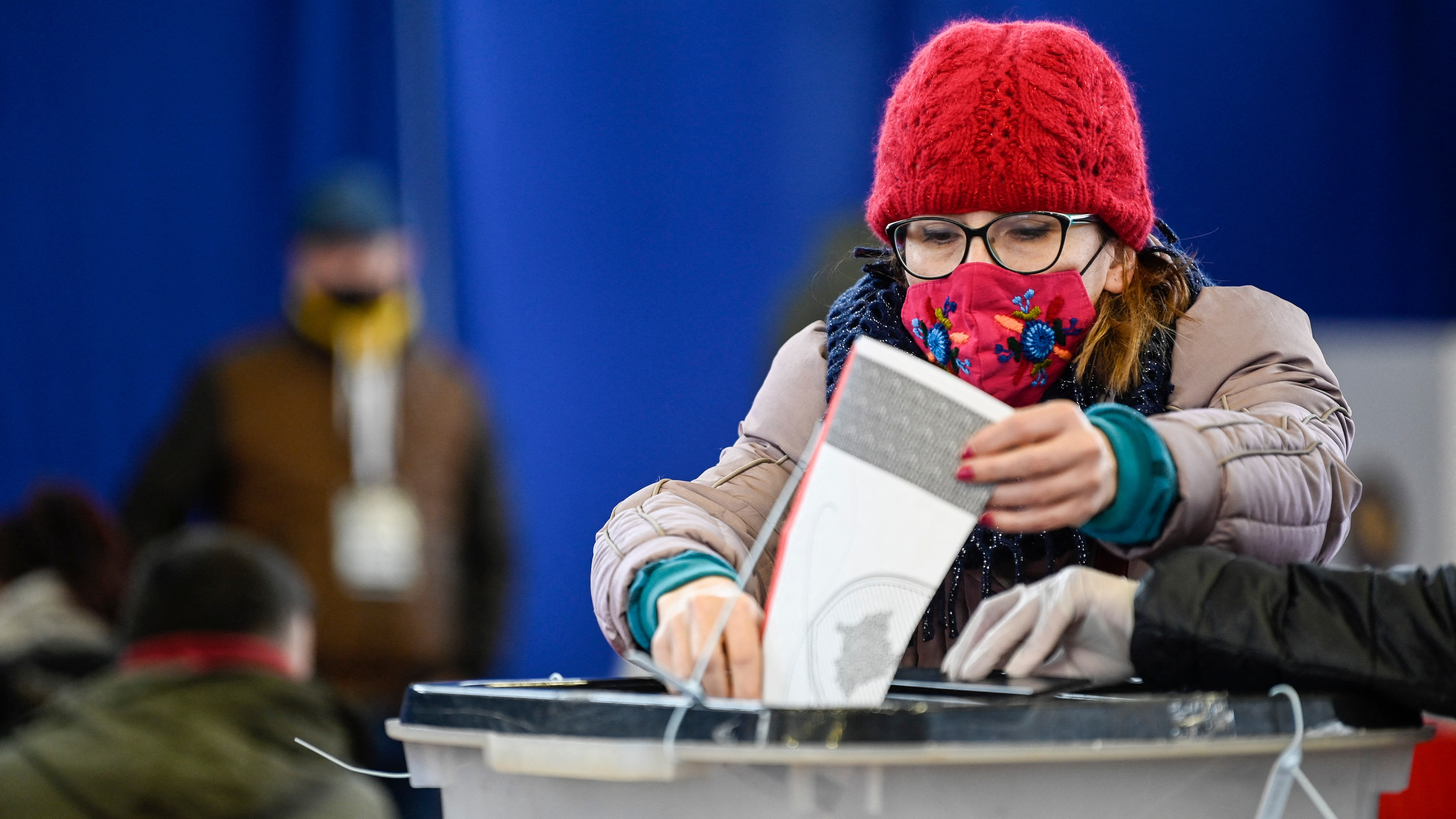 With a third of its workforce unemployed and a gross domestic product per capita of $4,300, Kosovo is the poorest area in the Western Balkan region.
For most of the past decade, Kosovo has been run by the former rebel commanders who led the 1990s rebellion of ethnic Albanian guerillas against Serb forces. But their camp is now missing its top leaders after a court in The Hague detained ex-leader Hashim Thaci and others in November on charges of war crimes dating back to the conflict.
'The last resort'
Analysts say this has helped open a path for Vetevendosje, whose calls for change may even win over some who do not align with the movement's radical past, including sometimes violent protests, anti-West rhetoric and incidents in which MPs unleashed tear gas in parliament.
"For many, Vetevendosje is being seen as the last resort which will either make or break the country," Donika Emini, executive director of CiviKos Platform, an umbrella group for NGOs, told AFP.
Skender Habibaj, a pensioner in Pristina, said he hoped the election would bring a change of the political elite. "I think people should not vote for those (politicians) who were in the parliament before, but only for the new ones," said Habibaj, who was out in bitterly cold weather and among the first to vote at a polling station in the city center.
"People want jobs, we want to get rid off of corruption," said Luljeta Emini after she cast a ballot at a polling station in Pristina. Almost 2,400 polling stations opened at 7 a.m. and will close at 7 p.m. local time. The first official results are expected a few hours later.