Last victim retrieved from sunken Phuket boat
People's Daily app
1531661808000
Bangkok (People's Daily) - The last missing victim in the boat that capsized off Thailand's tourist hot spot Phuket was salvaged on Sunday, a joint rescue team announced.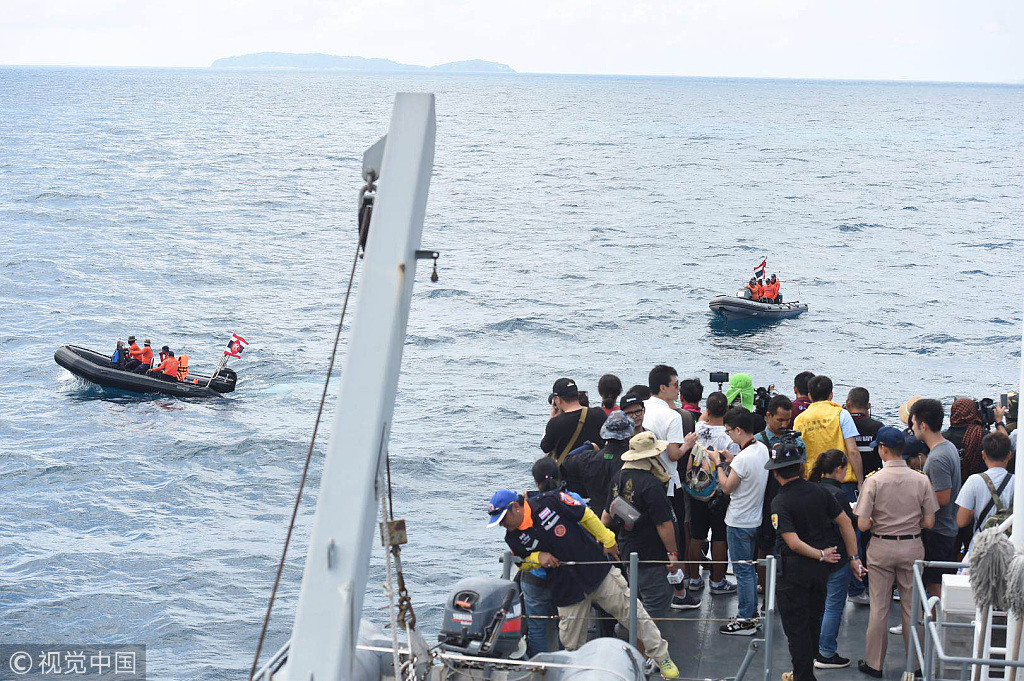 The photo taken on July 8, 2018 shows a rescue squad is searching the missing tourists in waters near Phuket, Thailand. (Photo: VCG)
The international rescue team, comprising divers from China, Thailand, New Zealand, Britain, Portugal and Australia, retrieved the body at 6:35 pm Sunday local time, putting an end to the nine-day mission.
Divers retrieved intact the body of the last victim after trying hard for days to ferret it out from under the sunken boat that capsized off Phuket in Thailand.
The accident killed 47 Chinese tourists.
Thai authorities said they are investigating the cause of the accident and vowed to ratchet up inspection of all tourist boats operating in the Andaman Sea.