A Merkel-less Germany: The beginning of a new chapter
People's Daily app
1541631605000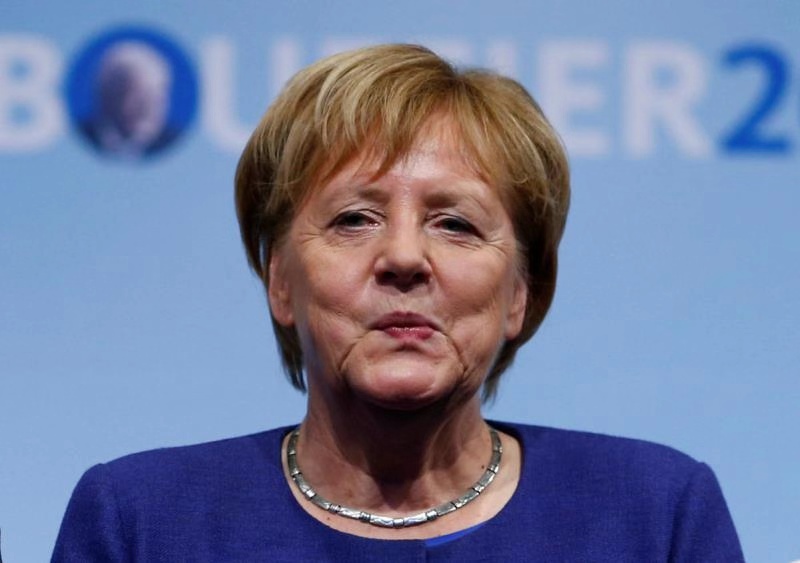 German Chancellor Angela Merkel attends a campaign rally for the upcoming state election in Dieburg, Germany, October 23, 2018. (Photo: Agencies)
Sturdy, powerful and admirable, Angela Merkel is called Mutti, or Mother by Germans. However, in office 13 years, the chancellor declared "It is time to start a new chapter." Merkel, a symbol of stability, will step down as CDU party leader in December and will not run for re-election in 2021.
Where will the country head? No one can give an exact answer, but one thing is certain -- the end of the "Merkel age" will also be the beginning of new chapters for the country and the continent.
The Battle is on
Though Merkel wants to stay in power until 2021, whether she will rule until the end of her term depends largely on the outcome of the elections next month. CDU will hold elections in December for a new party leader. Three of the most eminent competitors are Annagret Kramp-Karrenbauer, Merkel's preferred candidate, Friedrich Merz, a conventional pro-market liberal and one of Merkel's victims on her way to top, and Jens Spahn, a true conservative and an opponent of Merkel's controversial migration policy. Both Merz and Spahn represent different center-right factions from Merkel and the success of either of them may cause problems for the completion of her term.
In the meantime, the AFD, aiming at giving up the euro, won 13 percent of the votes in last year's elections and entered parliament, the first time for a far-right party after World War II. The country has become more polarized and divided. The end of the Merkel age opens up new possibilities for Germany's political stage, though the future is likely to be in for a rough ride.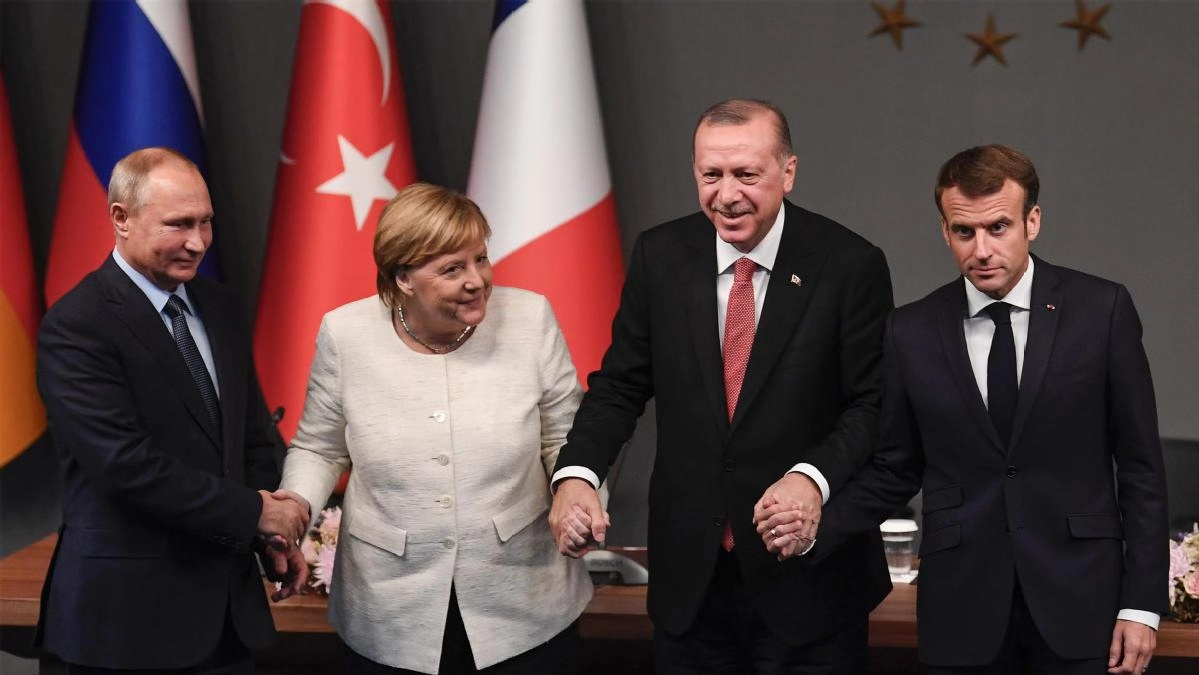 From left: Russian President Vladimir Putin, German Chancellor Angela Merkel, Turkish President Recep Tayyip Erdogan and French President Emmanuel Macron during the summit to find a lasting political solution to the civil war in Syria. (Photo: AFP)
Europe loses a leader
"Germany has been a cradle of political stability over the last decade, but this now looks to be over," said Stefan Koopman, an economist at Rabobank. The political exit of Merkel is not good news for Europe. The country played an important role in the European debt crisis and the departure of the United Kingdom from the European Union.
Facing populist forces, the migration crisis, and the conflict between European integration and nationalism, Europe is in desperate need of a strong voice for a coalition and a country that can take the lead. As Merkel is a firm promoter of the integration of Europe, her decision will leave the continent with more uncertainties.
China-Germany relations in the Merkel age
Given the two countries' increasingly close partnership, Merkel's successor will likely continue the collaboration with China. Germany and China's cooperation has been strengthened continuously through the 21st Century. In 2014, China and Germany started "all dimensional strategic cooperation."
Merkel has been active in building relations with China. During her tenure, she visited China more than 10 times. Remarkably, in 2017, China became Germany's largest trade partner, with 40 billion dollars in investment and 1.6 trillion bilateral trade. In June 2018, Merkel said at an economic event in Berlin joined by Chinese Premier Li Keqiang that she hoped to see more progress in investment protection agreements.