Temple business school dean forced out over falsified data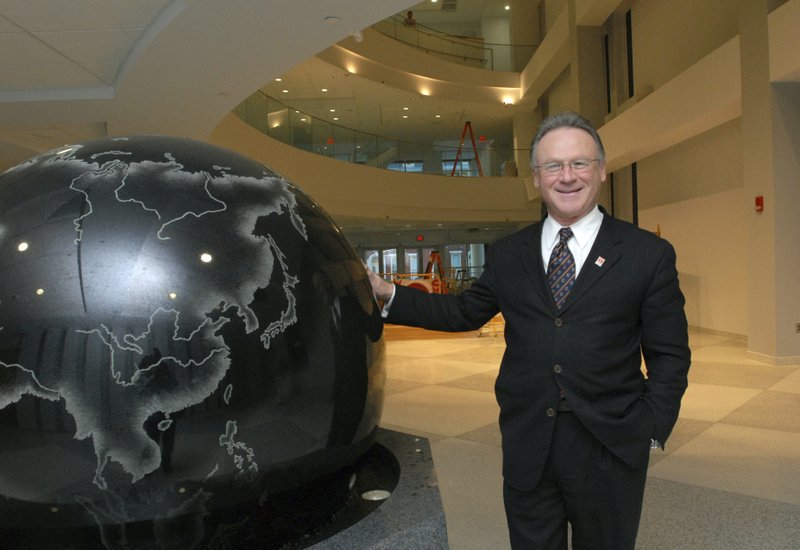 (Photo: AP)
The dean of Temple University's business school has been forced out over falsified data submitted to rankings organizations about its online master's program.
Temple President Richard Englert said in an email to the university community that Moshe Porat was asked to resign on Monday. Porat refused, but the university said he no longer heads the school. He still retains a teaching appointment.
In January, the Fox School of Business reported that Temple had submitted inaccurate data to US News & World Report. As a result, the publication removed the school's No. 1 online MBA program ranking for 2018.
The university retained a law firm to review the business school's data reporting processes.
The firm found the school reported inaccurate data to the US News for multiple years.
"The Fox School, under the leadership of Dean Moshe Porat, knowingly provided false information to at least one rankings organization about the online MBA," Englert said in the email. In addition to the misreporting of the number of students who took the Graduate Management Admission Test from 2015 to 2018, the average undergraduate GPA was overstated, and there were inaccuracies in the number of offers of admission as well as in the degree of student indebtedness, he said.
Porat, 71, disbanded a committee charged with making sure such rankings data was accurate, Englert said.
"This absence of checks and balances, together with an undue focus on rankings, enabled such misreporting," he wrote. "This is contrary to the fundamental value of integrity that is at the heart of our academic mission."
An interim dean will be named shortly, and the university will begin a national search for a permanent dean as soon as possible, Englert said.
Messages seeking comment from Porat, who has led the business school for 22 years, weren't returned Tuesday.