Parkland shooting students to appear before US Open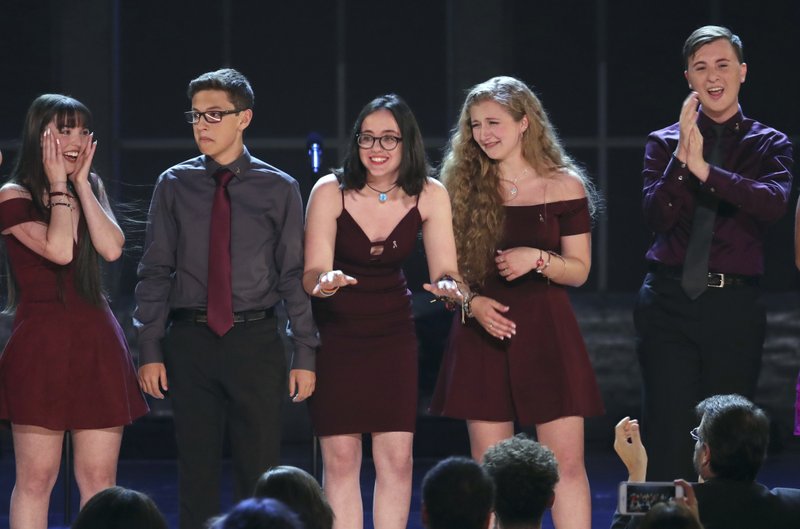 (Photo: AP)
Students from Marjory Stoneman Douglas High School in Parkland, Florida, will perform at the 2018 Arthur Ashe Kids' Day before the start of the US Open.
The students will join the entire cast for a performance of "Shine." Members of the school's drama club performed "Seasons of Love" from the musical "Rent" during the 2018 Tony Awards.
Other performers include Echosmith and In Real Life.
Tennis stars Rafael Nadal, Madison Keys and Novak Djokovic are slated to attend the Aug. 25 event at the USTA Billie Jean King National Tennis Center in New York. The event marks the 50th anniversary of the US Open and Ashe's 1968 historic win.
The only black man to win singles titles at the US Open, Wimbledon and the Australian Open, Ashe died in 1993 at age 49.