Internet cracks up over reports of White House sinkhole
People's Daily Online Original
1527065489000
People are having a lot of fun with reports that a sinkhole has formed on the North Lawn of the White House, almost exactly one year after a sinkhole opened in front of US President Donald Trump's Mar-a-Lago Estate.
The image that initially gained traction on Twitter was posted by Voice of America's White House Bureau Chief Steve Herman on Tuesday. The now-viral image appears to show a sinkhole roped off with caution tape and traffic cones. And it appears to be getting bigger, at least according to Herman.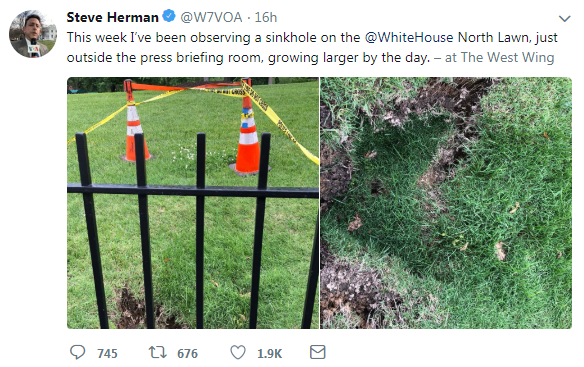 "This week I've been observing a sinkhole on the @WhiteHouse North Lawn, just outside the press briefing room, growing larger by the day," tweeted Herman.
There are legitimate reasons for the sinkhole, as The New York Times tried to explain in a tweet: "Sinkhole forms on the White House lawn. Blame the swamp. Really." The Times tells readers to forget the political jabs and the fact that Trump uses the phrase "drain the swamp" as a rallying cry about eliminating corruption in Washington, adding that the geology in Washington is susceptible to sinkholes.
But for some people, news of the sinkhole is representative of a larger problem in Washington, creating a too-good-to-pass-up opportunity to crack jokes about the development. The result was a massive explosion in the Twitter verse of "drain the swamp" jokes and metaphors.
Some of the reactions are below.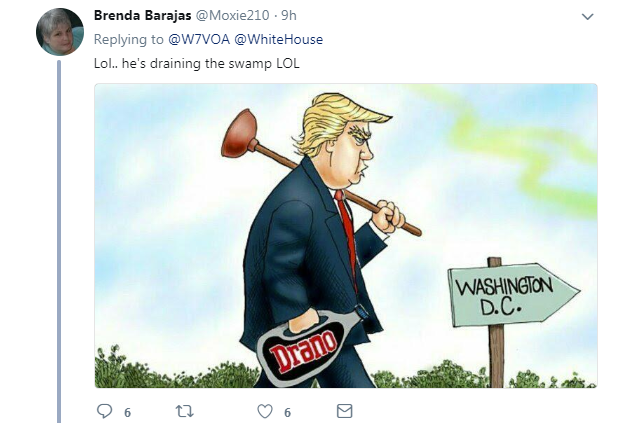 Dictionary.com took the word's two meanings, the latter an obvious jab at the US president and his administration.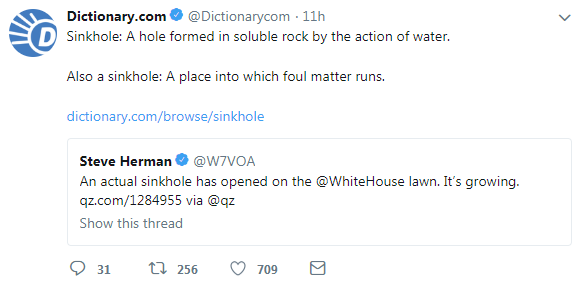 One user who responded to Herman's tweet warned that the gates of hell are opening up. Actually, many other users also thought of hellmouth.
One popular tweet joked that staff were trying to tunnel out of the White House. Unfortunately for them, they came up a little short.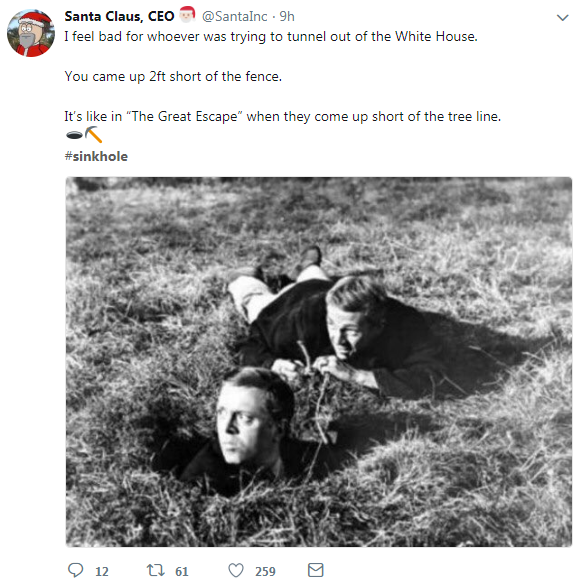 But, then again, it could be former White House Chief Strategist Steve Bannon trying to get back into the White House, at least according to one Twitter user.

The boy who got to mow the white House lawn last year will have to be extra careful in the future.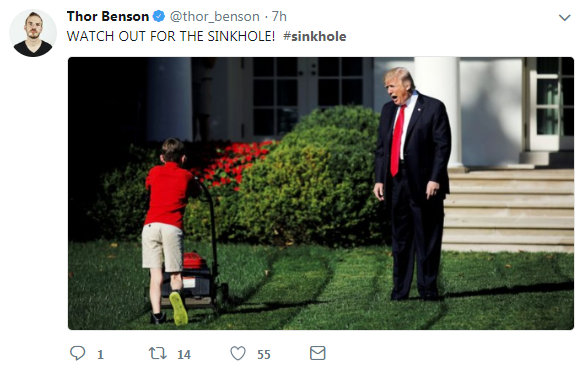 Others have encouraged Mother Nature to keep up the good work.