Pentagon to reorganize US, S. Korea military drill next year
US Defense Secretary James Mattis said on Wednesday that the joint military exercises between the United States and South Korea scheduled for next spring would be reorganized.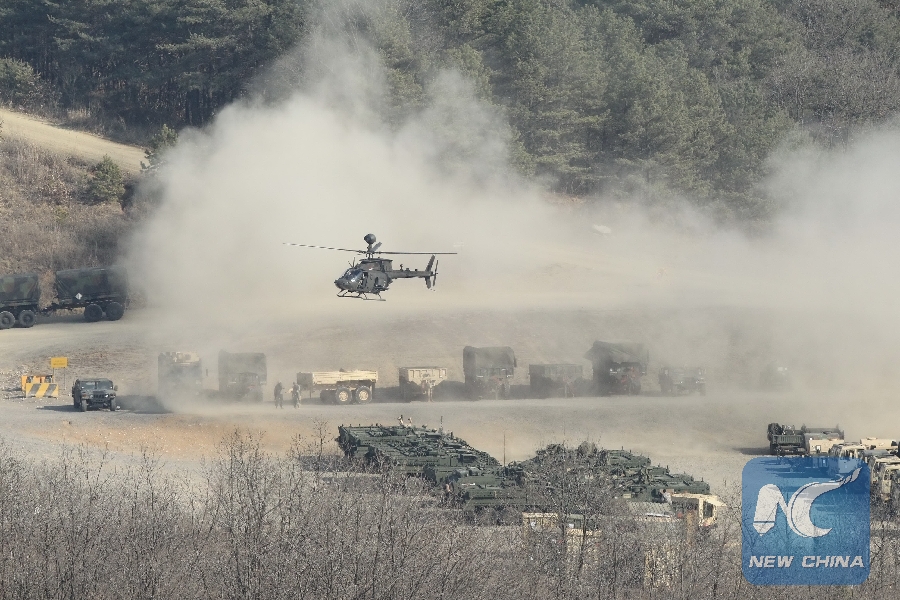 An armored helicopter prepares to land on the ground during the annual joint military exercise Foal Eagle between South Korea and the United States in Pocheon, northeast of Seoul, March 25, 2015. (File photo: Xinhua)
Foal Eagle, the code name of the annual joint military drills, "is being reorganized a bit to keep it at a level that will not be harmful to diplomacy," Mattis told reporters, indicating that the drills might be reduced in scope.
"We continue to look at multiple aspects of future exercises to include their size and scope," Chris Logan, a Pentagon spokesperson, said in a statement released after Mattis' remarks.
Logan also said Mattis and South Korean Defense Minister Jeong Kyeong-doo agreed during talks last month to conduct military activities, including exercises, in a way that complemented diplomatic efforts on the denuclearization of the Korean Peninsula and sustained the readiness of the allied forces.
This initiative could be seen as an embodiment that Washington and Seoul seek to mitigate tension on the Korean Peninsula.