New York faces comeback hurdles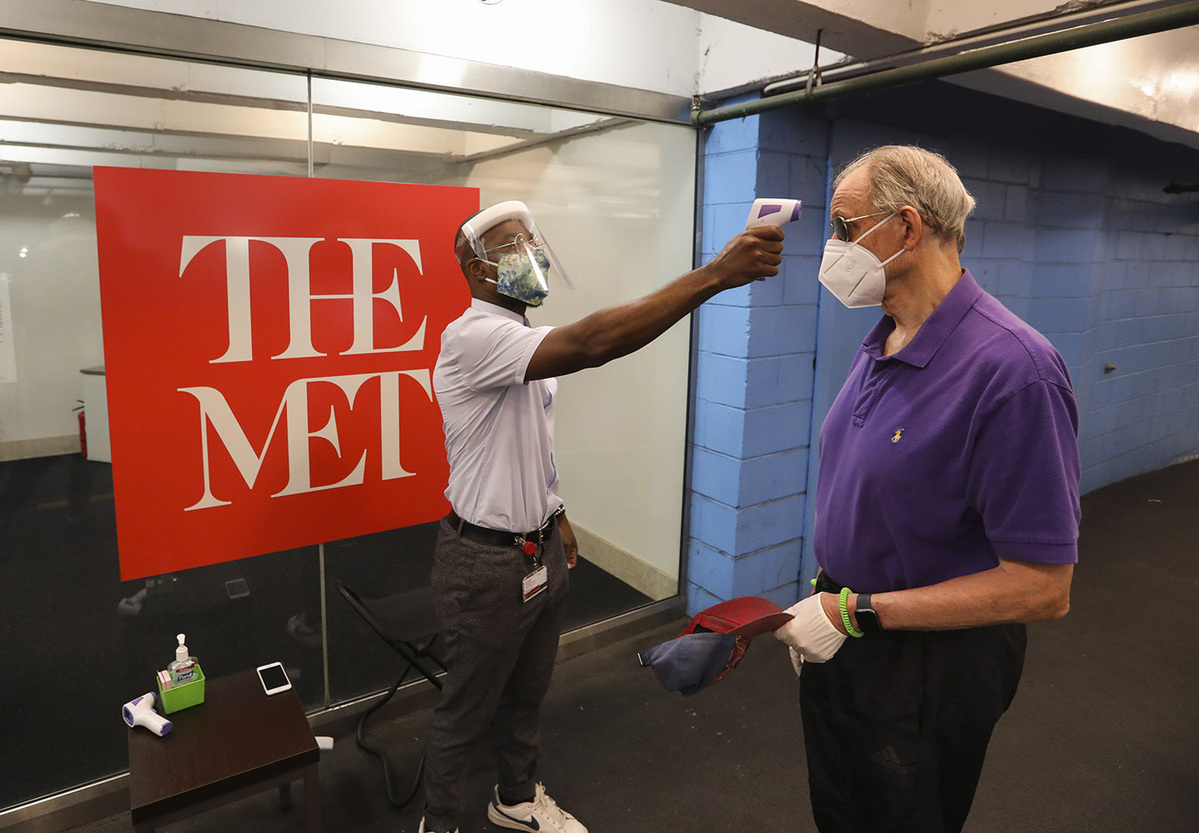 Visitors line up as the Metropolitan Museum of Art reopens to the public on Aug 29. CARLO ALLEGRI/REUTERS/WANG YING/XINHUA
Tourism slump, falling rents and empty offices take toll
They're not here anymore.
Not in Times Square or at the Statue of Liberty or in fashionable stores in Midtown Manhattan. They may be elsewhere-especially home-but they're not here.
And neither is the $45 billion these tourists spend annually in New York City that supports about 300,000 jobs. More than 67 million were expected this year, about one-fifth of them from outside the United States-perhaps as many as 2 million from China.
"New York is the only city in the world where you can get run down on the sidewalk by a pedestrian," The New York Times columnist Russell Baker once wrote.
Not now.
The throngs of people on the sidewalks of Midtown Manhattan stopped in March when the COVID-19 pandemic hit the city and took an average of 1,000 lives a day.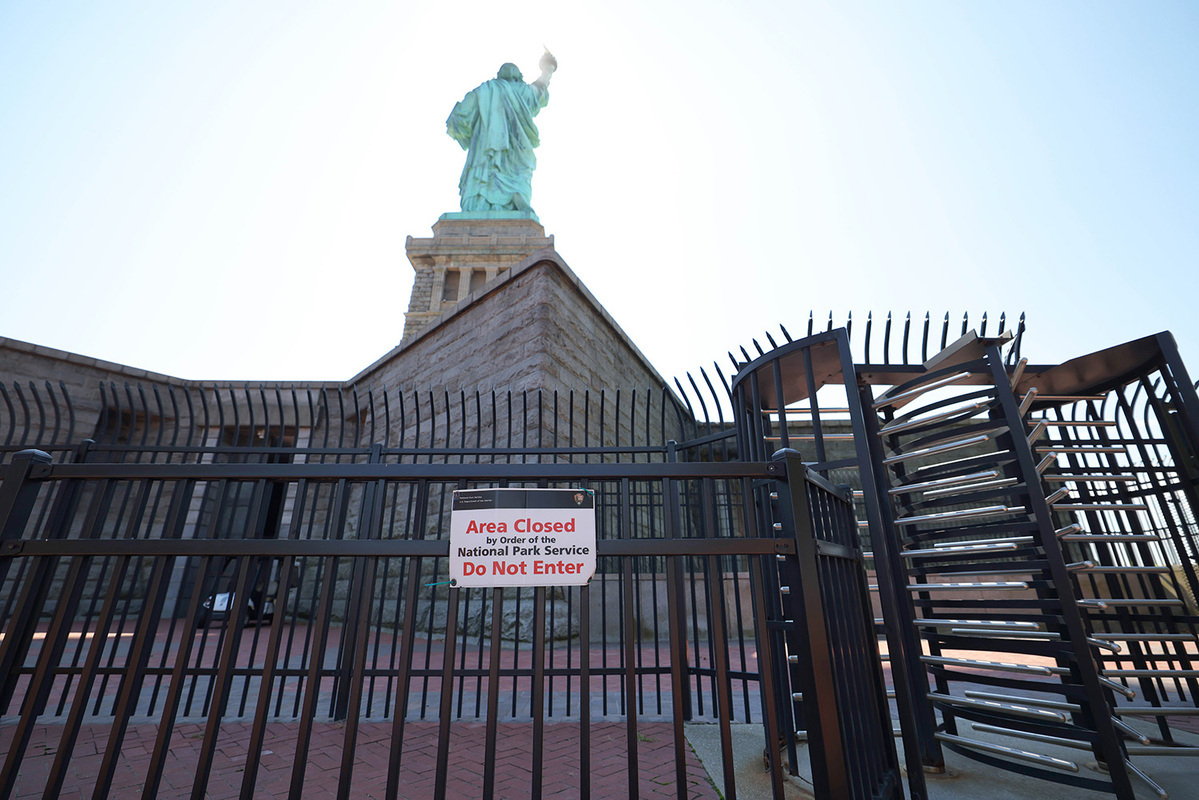 A sign announcing the closure of the Statue of Liberty is posted at the entrance to the New York City landmark. MICHAEL M. SANTIAGO/AFP
At the height of the outbreak, the streets were deserted. They echoed to wailing ambulance sirens around the clock. Hospitals and funeral homes were overwhelmed, and the dead filled makeshift morgues. Latest health department figures show that as of Aug 24, the city had 214 coronavirus cases and four deaths.
On June 22, a story in British newspaper The Guardian said:"New York City has inched closer to restoring its reputation as a thriving, hectic metropolis, as the second phase of reopening begins in the city which experienced the deadliest coronavirus outbreak in the US."
Many who have stayed in the city and not fled would tell the writer "wrong". Thriving and hectic the city isn't; unavailable it is.
To this longtime New Yorker, now the city is more memory than reality. You can't do what you would regularly be doing, and nobody knows when, in what shape, or even if it will return to normality.
Museums and the Bronx Zoo are open, but with limited capacity of 25 percent. Broadway's 41 theaters, concert halls at Lincoln Center and other entertainment arenas have no limits because they are shut until next year.
Every week Broadway is closed it loses $33 million in ticket sales, said Charlotte St. Martin, president of The Broadway League, which represents producers and theater owners.
"On an annual basis, Broadway contributes over $14.9 billion to the economic impact of New York City," she said. "And we are responsible for almost 95,000 jobs."