Iran re-accuses US, Saudi, UAE of being behind Ahvaz deadly terror attack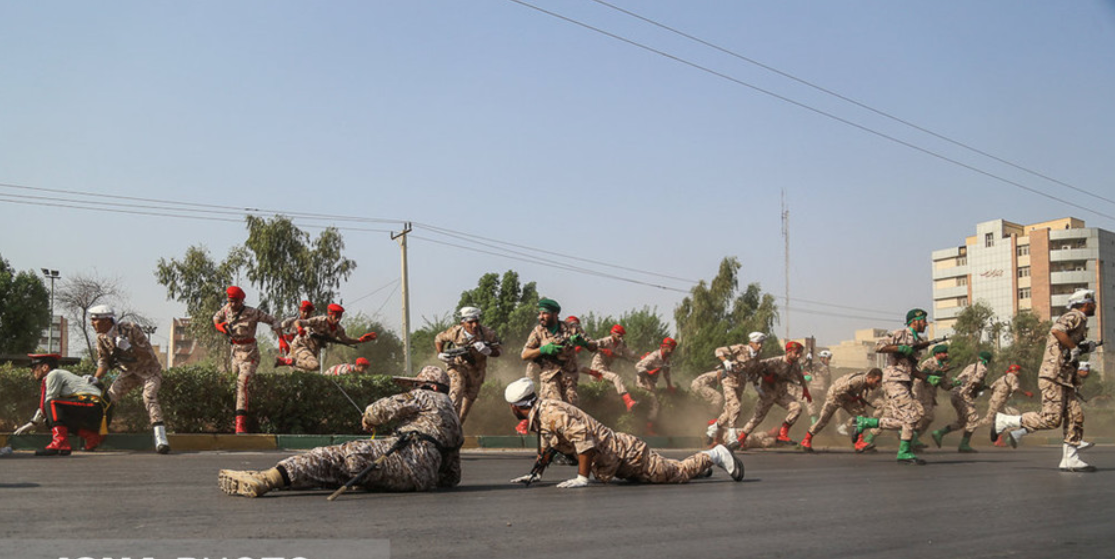 A general view shows an attack on a military parade in Ahvaz, Iran, on Sept. 22, 2018. This photo is watermarked from source. (photo: Xinhua / ISNA )
TEHRAN, Sept. 24 (Xinhua) -- Iran's Supreme Leader Ayatollah Ali Khamenei on Monday accused again the United States and its regional Arab allies of "backing" a recent terror attack in southwestern Iran.
"According to the reports, this cowardly act was carried out by those (Saudi Arabia and the United Arab Emirates) who were rescued by the United States when engulfed in (the wars of) Syria and Iraq," Khamenei said at his meeting with a group of Iranian people.
"Their (terrorists') hands are also in the pockets of Saudi Arabia and the UAE," he said, hinting at the two country's financial supports for terrorists.
A Iranian serviceman holds an injured child in an attack on a military parade in Ahvaz, Iran, on Sept. 22, 2018. This photo is watermarked from source. (ISNA photo)
At least 25 people, including troops and civilians, were killed and 60 others injured in an armed attack on a military parade in Iran's southwestern city of Ahvaz on Saturday.