Investment lacking to meet sustainable development goals in Africa
chinadaily.com.cn
1605702504000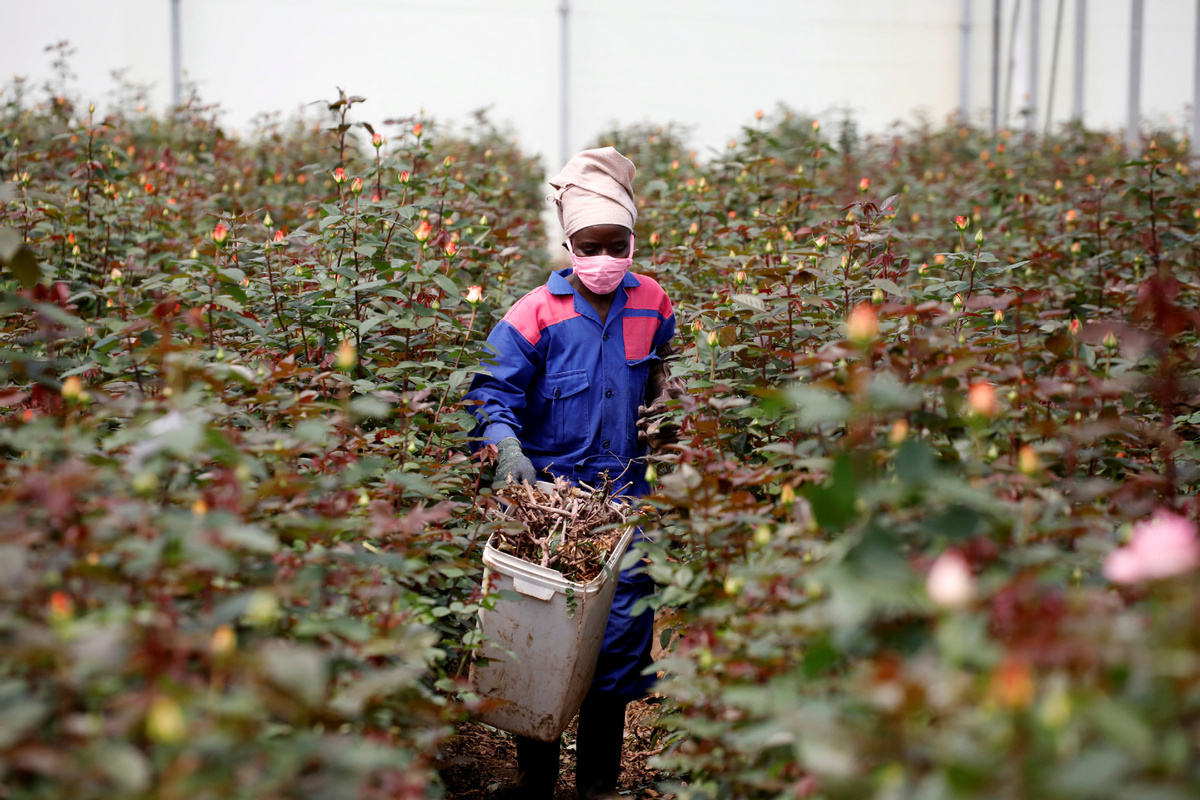 The world risks missing the United Nations sustainable development goals deadline if it fails to increase investments in Africa and other emerging markets, a new report by Standard Chartered Bank has revealed.
Dubbed "The $50 Trillion Question: Are Investors Using their Assets to Help Meet the UN's Sustainable Development Goals?", the report found that global investors overwhelmingly focus their assets under management on developed markets.
In search of the answers, Standard Chartered Bank spoke to asset managers with a combined $50 trillion in assets under management from the world's top 300 asset management companies.
The research indicated that Europe is getting the most investment at 38 percent, followed by North America with 26 percent; Asia with 22 percent; South America, 5 percent; Africa, 3 percent and the Middle East 2 percent.
A radical shift in favor of emerging markets and sustainable development goal-linked investments will thus be required if the UN's Vision 2030 is to be realized.
As the economies furthest from reaching the sustainable development goal targets, emerging markets are where investment can have the greatest impact.
However, with the UN's 2030 deadline less than a decade away, investment in sustainable development goals in these economies is still short by trillions of dollars.
Looking at its $50 trillion investor panel's investment in sustainable development goals that seek to realize affordable, reliable and sustainable energy for all, the researchers found that there's a gap of $3.5 trillion to reach the private-sector investment required over the next decade. This means that unless something is done now, the goal will not be achieved by 2030.
Seventy percent of investors believe the pandemic has widened the capital gap between emerging and developed markets.
The report said only 13 percent of investors' assets under management is directed towards sustainable development goal-linked investments. Sadly, one-fifth of the asset managers interviewed during the study are not aware of sustainable development goals.
Didier von Daeniken, global head of private banking at Standard Chartered Bank, said improving education in sustainable development goal-linked investments and how financial institutions quantify the impact will be key to increasing sustainable investment and unlocking the financing needed to achieve these goals.
The risk posed by emerging markets was flagged as a major barrier to investment. More than two-thirds of investors believe emerging markets are high-risk, compared to 42 percent who believe the same for developed markets.
The main barriers are market volatility, bribery and corruption risk, government interference in business, heightened political risk and failure by expected returns to justify increased risk.
More than half of the panel believe that returns from investment in Africa are low or extremely low, with almost three in five investors saying they are deterred from investing because they lack in-house specialist teams.
In contrast, those already investing in Africa are optimistic about the region, with 93 percent saying they are likely to increase investment in future.
Fifty-four percent of Africa investors said their investments had performed as well as or better than their developed market investments over the past three years.