Brazilian ministers to propose extending military fire-fighting mission in Amazon
A Brazilian cabinet delegation will recommend extending the deployment of military troops fighting fires in the Amazon rainforest, the president's chief of staff, Onyx Lorenzoni, said on Tuesday.
Lorenzoni, head of the delegation sent by President Jair Bolsonaro to assess the state of the forest fires, said army troops should continue to battle the blaze for at least another month, until October.
The military is playing an important role in limiting the destruction, Lorenzoni said following a meeting in Manaus with governors of the western Amazonian states of Amazonas, Acre, Rondonia and Roraima.
Bolsonaro on Aug. 23 authorized the deployment of military troops as part of an operation to combat the fires through Sept. 24.
"It is very important to fight the causes (of the fires), which are linked to illegal logging and illegal mining," said Lorenzoni.
The army is also providing support to staff at the Brazilian Environmental Institute and the Chico Mendes Institute for Biodiversity Conservation, who carry out inspection work, he said.
The ministerial delegation was also charged with recommending measures to sustainably develop the Amazon rainforest, and to that end met on Monday with the governors of central Para, Maranhao, Amapa, Tocantins and Mato Grosso states.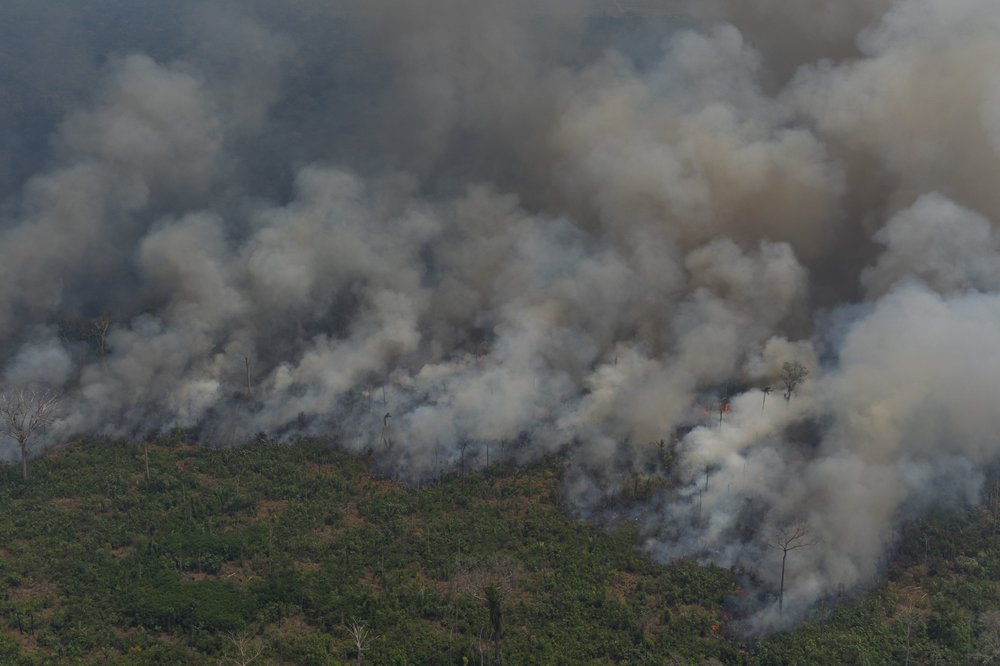 Wildfires consume an area near Porto Velho, Brazil, Friday, Aug. 23, 2019. (Photo: AP)
According to Lorenzoni, the governors recommended regularizing land titles, zoning for ecological or economic areas, developing the green economy, and establishing a permanent mechanism of monitoring forest fires.
The government aims to review the proposals and present a sustainable development plan for the Amazon within 10 days, he said.
Officials want to put together "a plan that can make production and preservation go hand in hand, making us preserve this great heritage Brazil has," and at the same time allow "the 23 million women and men of the Amazon to have good living conditions, and the capacity to develop productively," said the chief of staff.