Myanmar protesters defy junta
Global Times
1612872119000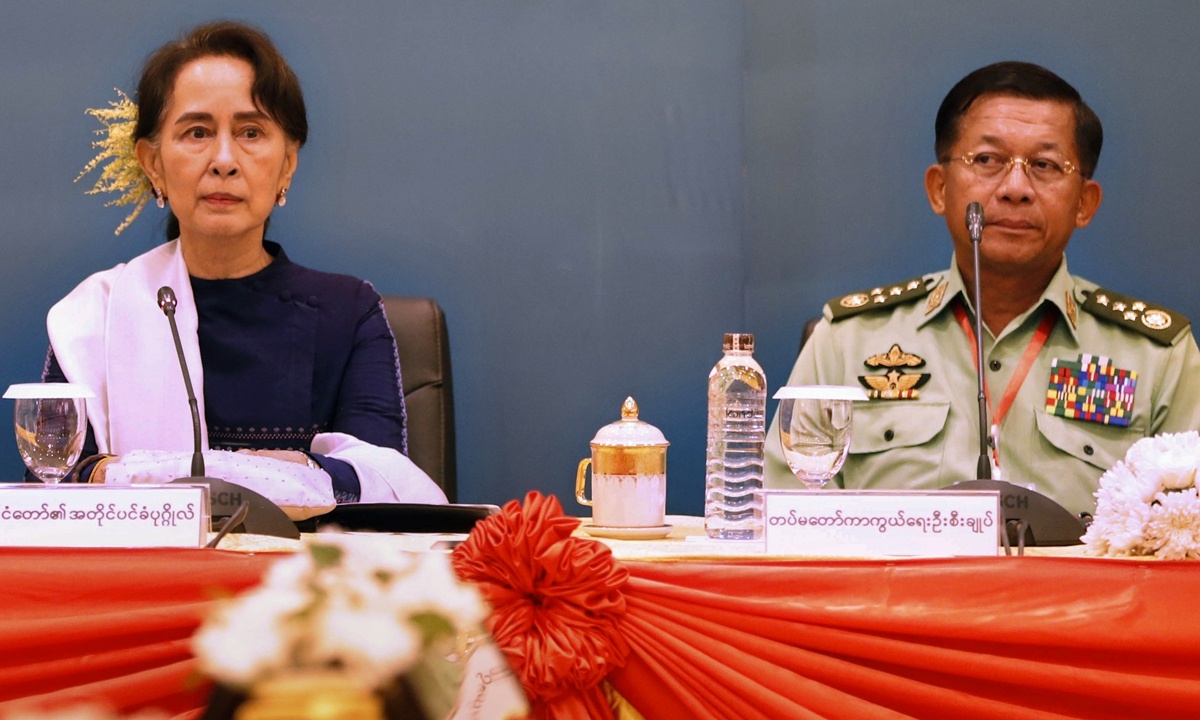 Protesters across Myanmar defied a new military ban on rallies and took to the streets Tuesday for a fourth straight day, as international condemnation swelled against the putsch.
After watching hundreds of thousands of people rally in opposition to last week's upheaval, junta chief General Min Aung Hlaing made a televised speech on Monday evening to justify seizing power.
His statement came as the military banned gatherings of more than five people in parts of Yangon, the nation's commercial capital, and other areas across the country where major rallies had erupted over the weekend and on Monday.
A nighttime curfew was also imposed at the protest hot spot sites.
However, on Tuesday morning, fresh protests emerged in various parts of Yangon, including near the headquarters of the National League for Democracy (NLD), the party of deposed leader Aung San Suu Kyi, who the military detained on day one of the upheaval.
The protesters carried placards including "We want our leader," in reference to Suu Kyi, and "No dictatorship."
In San Chaung township - where large gatherings were specifically banned - scores of teachers marched on the main road, waving a defiant three-finger salute that has become the trademark sign of the protesters.
"We are not worried about their warning. That's why we came out today. We cannot accept their excuse of vote fraud. We do not want any military dictatorship," teacher Thein Win Soe told AFP.
Neighboring Kamayut township had hundreds of protesters amass in defiance, singing songs and waving posters.
In the capital Nay Pyi Taw, police repeatedly fired water cannons against a small crowd of protesters, who withstood the barrage and refused to retreat.
In his televised address, his first since the uproar, Min Aung Hlaing insisted the seizure of power was justified because of "voter fraud."
The NLD won the national elections in November 2020 by a landslide but the military never accepted the legitimacy of the vote.
Shortly after the uproar, the military announced a one-year state of emergency and promised to then hold fresh elections.
Min Aung Hlaing on Monday insisted the military would abide by its promises.