Trump defends use of tear gas against migrants at border as it draws criticism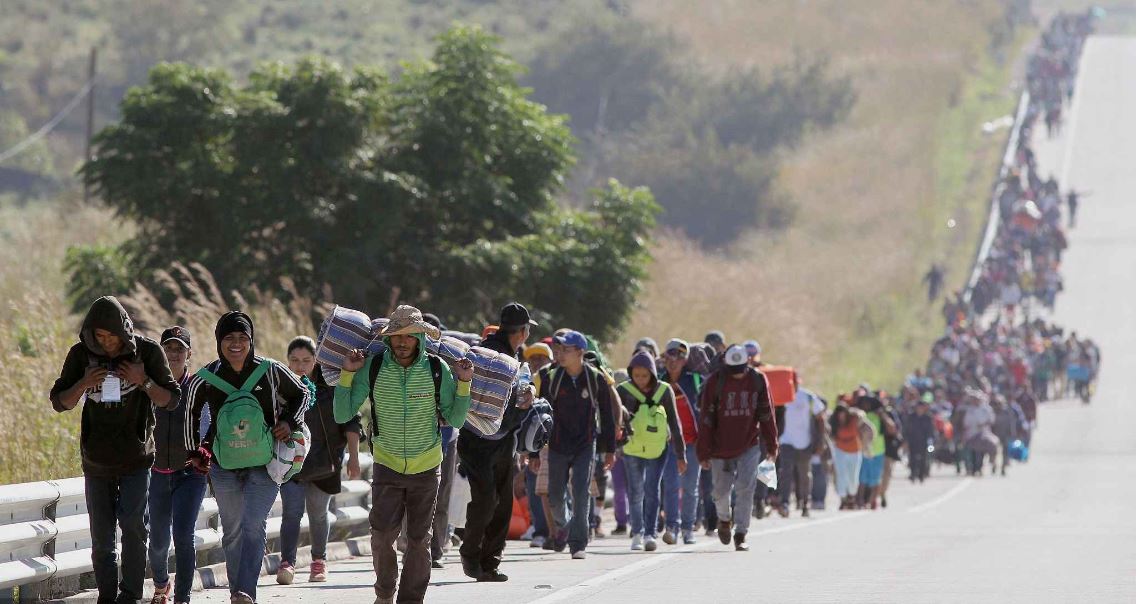 (File photo: CGTN)
WASHINGTON, Nov. 26 (Xinhua) -- US President Donald Trump on Monday defended the use of tear gas by border patrol on migrants near the southern border with Mexico as the action drew criticism.
"They had to use because they were being rushed by some very tough people," Trump told reporters before leaving the White House for rallies in state of Mississippi.
"Here's the bottom line. No one is coming into our country unless they come in legally," the president added.
The comments came after US Customs and Border Protection officials fired tear gas on hundreds of migrants who sought to enter the United States near border city San Diego on Sunday.
US border patrol said it used tear gas and pepper spray after several migrants struck agents with rocks. No injuries were reported.
Video of the scene also showed a cloud of tear gas that sent people running, including families with children.
The interaction led to US officials shutting down the San Ysidro Port of Entry between San Diego and Tijuana, a border city on the Mexican side, for more than six hours and dozens of arrests.
US Congresswoman Carolyn Maloney, a New York Democrat, tweeted on Monday that using tear gas on migrants at the border is "shameful and disgusting," adding that "seeking asylum is LEGAL."
Kirsten Gillibrand, a Democratic senator, said the action is "horrendous" while slamming the administration's asylum policies as "diminishing America's promise and project weakness, not strength."
Caravans of migrants, many of whom say they were fleeing from persecution, poverty and violence in Honduras, Guatemala, and El Salvador, were making their way through Central America towards the US border for weeks. Many of them want to claim asylum.
Several thousands of migrants, including women and children, are in Tijuana.
Nearly 100 migrants were being deported after they tried to breach the US border on Sunday, according to Mexican authorities.
Mexican officials said the migrants had taken part in "violent" chaos, which started as a peaceful demonstration to appeal for the US authorities to speed processing of asylum claims for Central American migrants in Tijuana.
Trump on Monday urged Mexico to send those Central American migrants back to their home countries, as he renewed a threat to shut down the border and called for the funding of his long-promised border wall.
Thousands of US troops have been deployed along the country's southern border with Mexico to help strengthen border security while offering only engineering, logistic and medical support.
However, Trump said last week that he has given the troops the "OK" to use lethal force against migrants "if they have to."
The president issued a proclamation earlier this month, saying that only people who enter the country at official checkpoints can apply for asylum, but it was temporarily blocked by a federal judge.