Blaze engulfs Notre-Dame cathedral
People's Daily app
1555371458000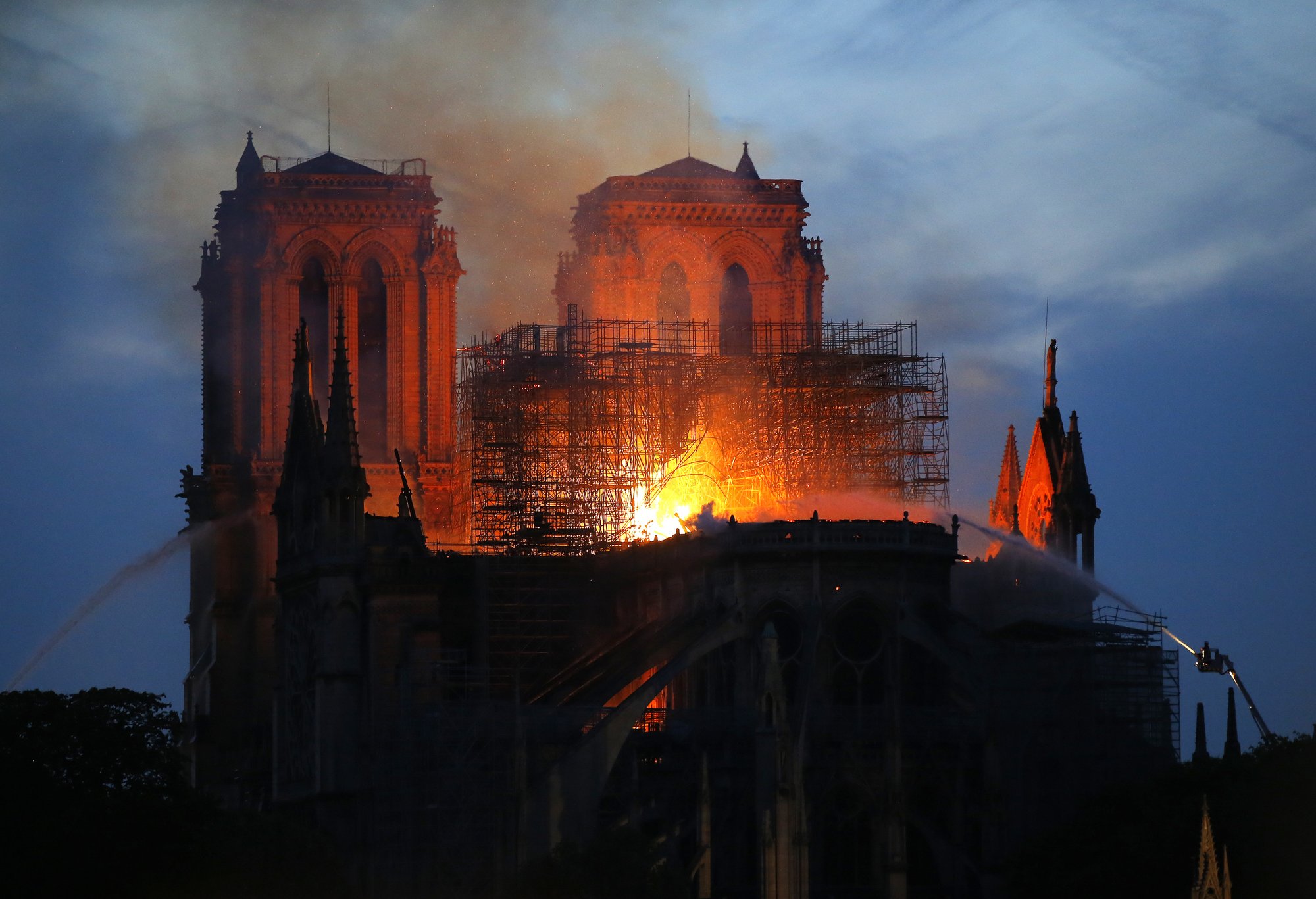 Firefighters tackle the blaze as flames and smoke rise from Notre Dame cathedral as it burns in Paris, Monday, April 15, 2019. (Photo: AP)
Paris (People's Daily) - A fire broke out at the Notre Dame cathedral in Paris on Monday, sending flames and smoke into the sky, according to French authorities and eyewitnesses.

A Notre Dame spokesman said the entire wooden interior of the cathedral would likely come down, and that the vault of the edifice could be threatened too.
No injuries or fatalities were immediately reported.
French President Emmanuel Macron postponed a televised address to the nation and went straight to the cathedral to assess the damage.
Completed in the 13th century, religious landmark and is considered a feat of architecture.