Iran 'playing with fire' by breaking uranium stockpile limit: Trump
WASHINGTON, July 1 (Xinhua) -- U.S. President Donald Trump said Monday that Iran is "playing with fire" after Tehran announced that it had surpassed the limit of the low-grade enriched uranium stockpile under the Iran nuclear deal, which Washington abandoned.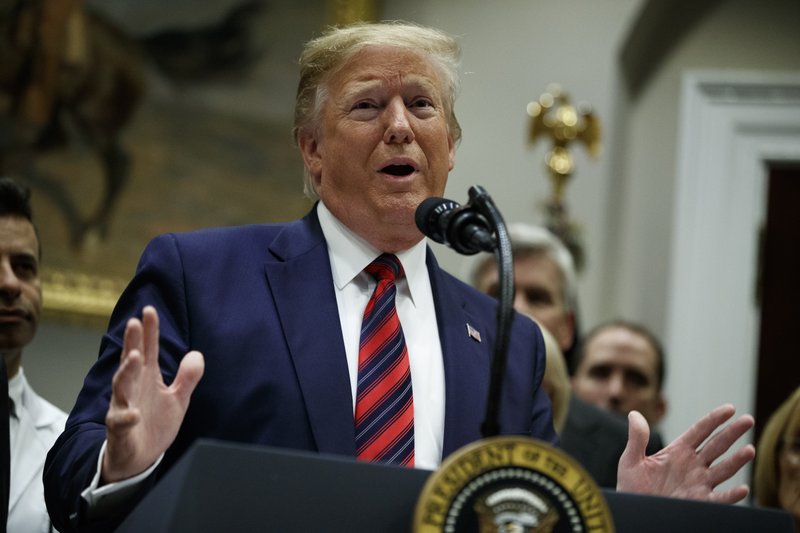 File photo: AP
"They know what they're playing with, and they're playing with fire," Trump said in the Oval Office, referring to Iran's action.
Iranian Foreign Minister Mohammad Javad Zarif said earlier in the day that Iran's low-grade enriched uranium stockpile has exceeded 300 kg, one of several restrictions on its nuclear activities under the Iran nuclear deal.
The White House Monday said in a statement that to allow Iran to enrich uranium at any level under the Iran nuclear deal was "a mistake," adding that the standard of no enrichment for Iran must be restored.
The statement also emphasized that the "maximum pressure" against Tehran would continue.
The Trump administration has reimposed various economic sanctions against Iran since its withdrawal of the nuclear deal last year.
The Iran nuclear deal was inked by Iran with Britain, China, France, Germany, Russia, and the United States in 2015, following which Tehran curbed its uranium enrichment capacity to win sanctions relief in return.
Zarif on Monday noted that Iran's action to exceed the stockpile limit of low-grade enriched uranium is a response to European countries' "insufficient" measures to ensure Iran's benefit from the accord after the U.S. exit.
The remaining signatories of the nuclear deal met in Vienna on June 28, which Tehran called as a "last chance" to save the deal.
"It was a step forward, but it is still not enough and not meeting Iran's expectations," Iranian Deputy Foreign Minister Abbas Araqchi said after the meeting, according to the Tehran Times.
On May 8, Iran withdrew from implementing part of the nuclear deal and threatened to take more actions in case Tehran's interests under the pact cannot be guaranteed. Accordingly, Iran spared a 60-day deadline for the signatories of the nuclear deal to address Iran's interests under the deal.