Palestine records 395 new COVID-19 cases, 55,951 in total
RAMALLAH/GAZA, Oct. 12 (Xinhua) -- Palestine on Monday recorded 10 deaths and 395 new COVID-19 cases in the West Bank, East Jerusalem, and the Gaza Strip, a senior Palestinian official said.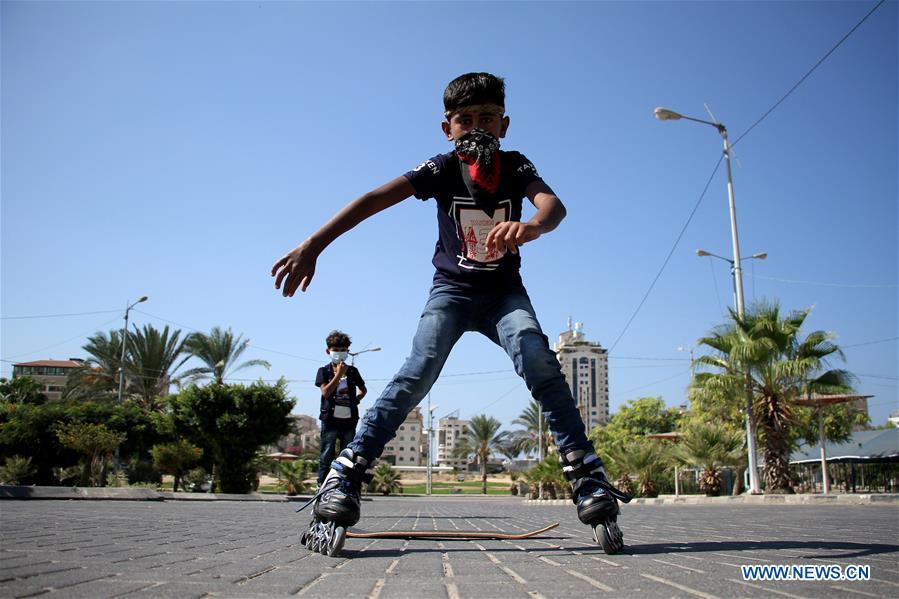 A Palestinian boy roller-skates on a street in Gaza City, on Oct. 5, 2020. The Palestinian Health Ministry on Monday reported 521 new COVID-19 cases and 11 deaths from the virus in the West Bank, the Gaza Strip and East Jerusalem. (Photo: Xinhua)
In a press statement sent to Xinhua, Palestinian Minister of Health Mai al-Kaila said the ministry recorded six deaths in different West Bank districts and four deaths in East Jerusalem.
"Since the outbreak of the disease in March, the total number of coronavirus cases in the Palestinian territories has increased to 55,951, including 455 deaths," al-Kaila said.
Meanwhile, 312 more patients, including 40 in the Gaza Strip, recovered from the coronavirus, raising the total number of recoveries to 48,719, she added.
Al-Kaila also said that the recovery rate has reached 87.1 percent in the Palestinian territories.