S. Korea liable for botched ferry rescue, court rules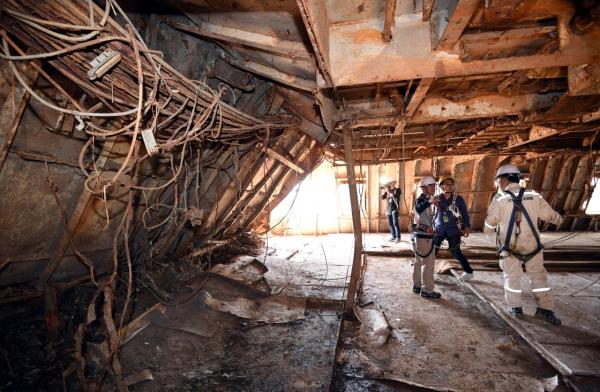 Photo: xinhua
The South Korean government is liable for the botched rescue of more than 300 people, mostly schoolchildren, who drowned when their overloaded ferry sank, a court ruled Thursday, ordering the state to compensate relatives.
In a landmark ruling, the Seoul Central District Court awarded the next of kin of each deceased passenger from the Sewol ferry 200 million won ($177,000), a further 40 million won for each of their parents, and smaller sums for other relatives.
The vast majority of the victims of the 2014 sinking off the southwestern coast, one of the country's worst-ever maritime disasters, were high school students on an excursion and the sinking dealt a crushing blow to now-ousted president Park Geun-hye.
As the 6,800-tonne boat was taking on water, the passengers were told by the crew to stay put while the captain and his colleagues were first to leave the vessel.
Skipper Lee Jun-seok was later sentenced to life in prison and 14 other crew members up to 12 years for their actions, and a coast guard patrol boat commander was also jailed for four years for failing to alert passengers to imminent danger.
"The commander failed to carry out his duty to protect the lives of people, leaving the passengers waiting for help without knowing the situation", the court said.
"The victims' relatives are still suffering from post-traumatic stress," it said.
The ferry's operator Cheonghaejin was equally liable, the court said, and was ordered to share the costs.
Investigations concluded the disaster was the result of numerous human factors, including an illegal redesign, an overloaded cargo bay and inexperienced crew.
The government previously offered the students' families 470 million won each, but relatives of 116 students and two other passengers refused the compensation and took it to court, seeking around one billion won for each victim and a declaration the state was liable.