Killing of six humanitarian aid workers obscene: UN
The recent slaying of six humanitarian workers in Somalia, South Sudan and northwest Syria is intolerable, obscene and a breach of international law, UN Undersecretary-General for Humanitarian Affairs and Emergency Relief Coordinator Mark Lowcock said on Thursday.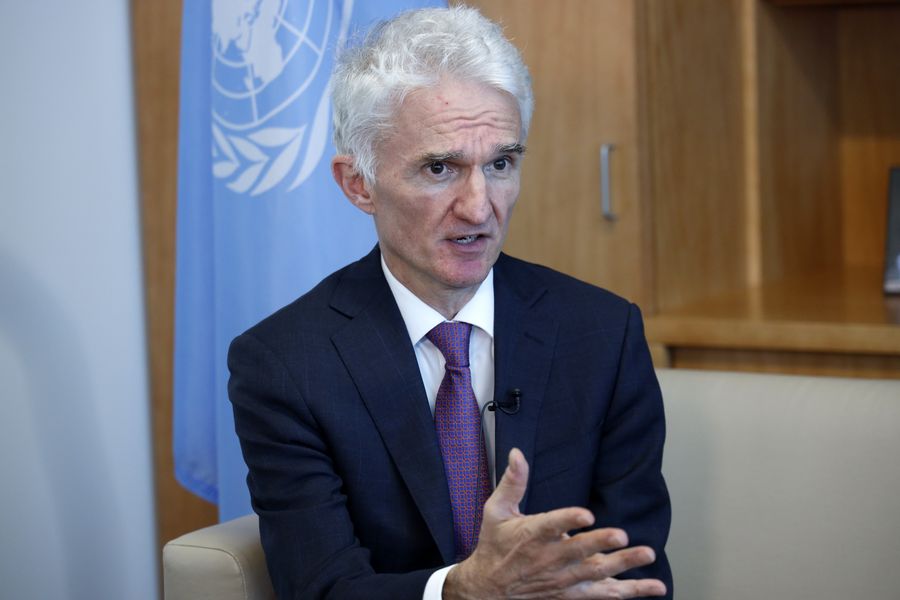 "This cannot be tolerated," the world organization's chief humanitarian coordinator said. "Attacks directed against humanitarians are a violation of international humanitarian law and an obscene act against people working hard, often in extraordinarily difficult circumstances, to help vulnerable people."
"Those who commit these atrocities must be held to account," he said in a statement. "Governments must investigate these killings and prosecute the suspects where appropriate. International humanitarian law must be upheld."
Two South Sudanese aid workers were killed on Oct. 26-27.
Alain Noudehou, the UN humanitarian coordinator in South Sudan, said a member of a Plan International team was slain in an attack near Pibor town, bordering Ethiopia, in northern Jonglei State and a community mobilizer for Nile Hope was fatally shot by an armed youth in Canal/Pigi County, Jonglei, Xinhua News Agency reported.
Both victims "were delivering critical nutrition services to vulnerable people affected by local conflicts and flooding," Noudehou said.
The UN Children's Fund (UNICEF) said two polio workers in Somalia were killed in the capital of Mogadishu on Oct. 27.
A government spokesman said an improvised explosive device killed two staff of Kahda district who were carrying out a polio vaccination campaign, Xinhua reported. No responsibility was claimed.
In northwest Syria, UNICEF said two aid workers from a partner aid agency were killed last week while heading to a "child-friendly space" supported by the fund. At least five children also were reported killed in the last week, including four in the past two days, UNICEF said.
"Many humanitarian workers are from the communities they serve," Lowcock said. "In some cases they will already have suffered from the effects of conflict, climate change and natural disasters, just like the people they are helping. Yet aid workers are increasingly in the line of fire."
Citing Humanitarian Outcomes' Aid Worker Security Database, Lowcock said major attacks against humanitarian workers last year surpassed all previous years on record, with at least 483 relief workers attacked and 125 killed. Enditem