Greek PM assumes Foreign Ministry portfolio after Nikos Kotzias' resignation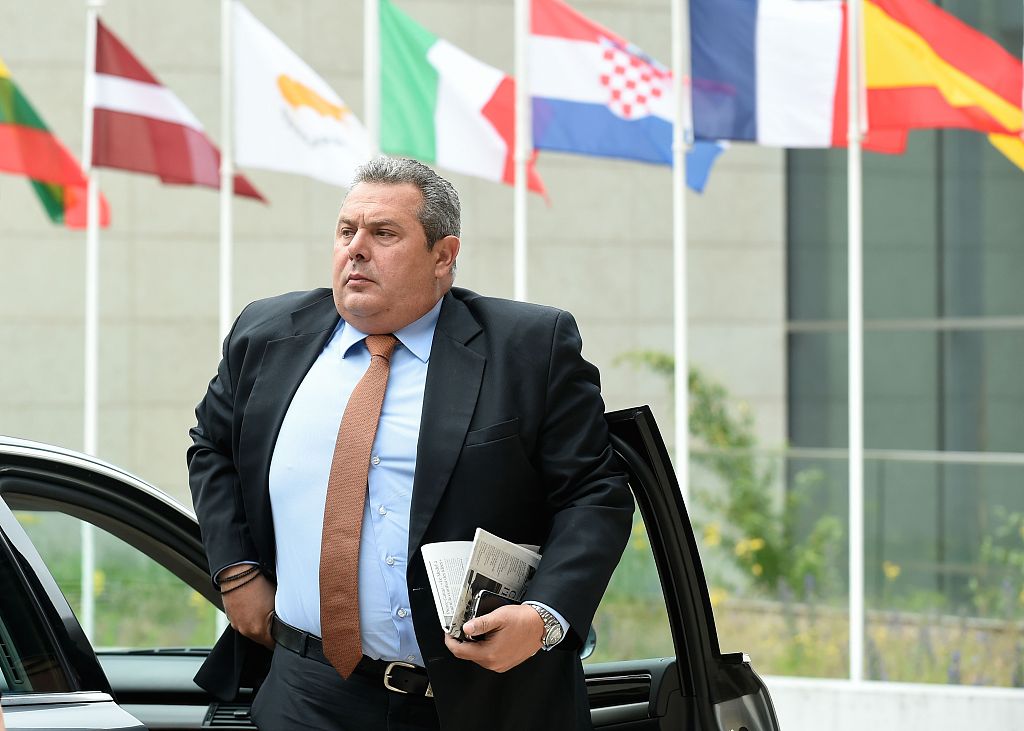 Greek Foreign Minister Nikolaos Kotzias. (File Photo: VCG)
ATHENS, Oct. 17 (Xinhua) -- Greek Prime Minister Alexis Tsipras accepted on Wednesday the resignation of Foreign Minister Nikos Kotzias, according to an e-mailed press statement issued from the Premier's office.
Tsipras takes over the Foreign Ministry portfolio to help in the successful implementation of the agreement on the name issue with FYROM (Former Yugoslav Republic of Macedonia), the statement read.
According to the statement, the Greek leader thanked Kotzias for his contribution so far.
According to government sources, Kotzias stepped down due to disagreements within the government coalition in Athens regarding the implementation of the agreement reached in June this summer.
According to the same sources during the latest cabinet meeting this week Kotzias had a strong disagreement with Defense Minister Panos Kammenos who is also the leader of the junior Right-wing party in the Left- led coalition.
Kammenos has repeatedly voiced in recent months his party's strong objection to the deal reached with Skopje which foresees the renaming of the neighboring state to Republic of North Macedonia.
Despite the two governments' strong commitment to the agreement which puts an end to a long-standing row, there are still strong reactions in both countries by opposition parties and citizens.
The dispute started in 1991 when FYROM declared independence from Yugoslavia choosing the name Macedonia which is also the name of a Greek province.
Athens expressed concern from the beginning that the use of the same name by the neighboring state could lead to territorial claims.