Indonesian president hopes Jakarta-Bandung HSR will operate by end of 2022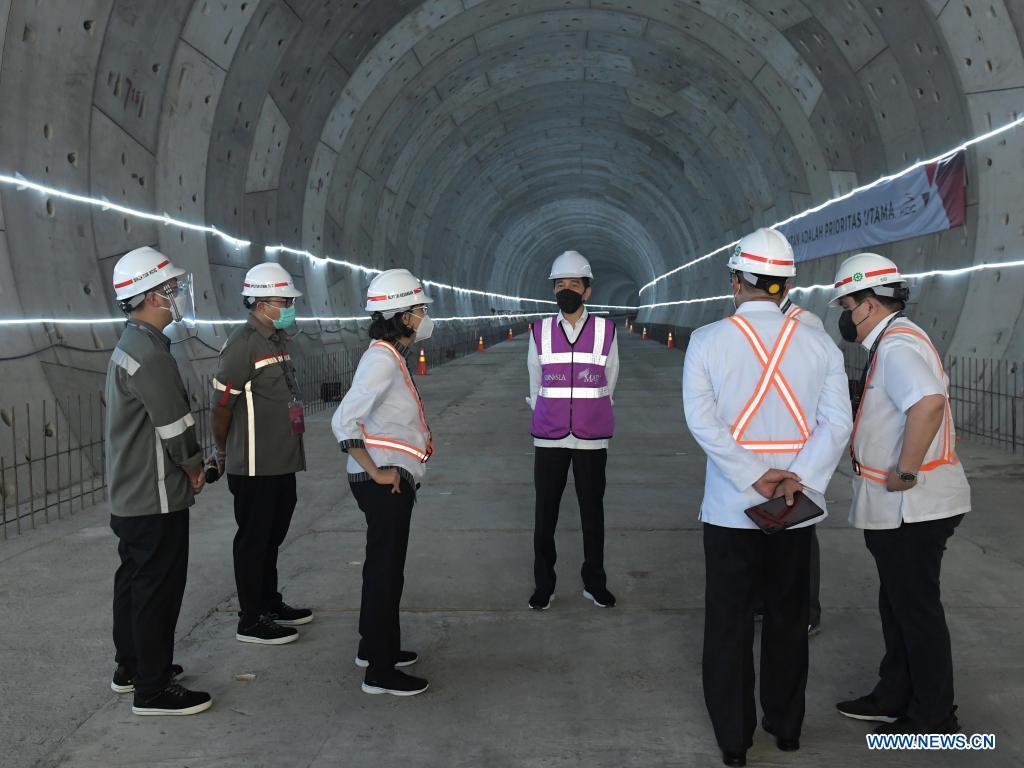 JAKARTA, May 18 (Xinhua) -- Indonesian President Joko Widodo said on Tuesday the construction progress of the Jakarta-Bandung High Speed Railway (HSR) has reached 73 percent, hoping the railway will operate by the end of 2022.
Widodo said in a statement released by KCIC, a joint venture consortium between Chinese and Indonesian state-owned firms that runs the 142.3-km HSR, that he hopes the HSR can connect to light rail transit (LRT) and mass rapid transit (MRT) to save the travel time, improve efficiency and enhance international competitiveness of the Southeast Asian country.
On Tuesday morning, Widodo, accompanied by several Indonesian ministers and Chinese Ambassador to Indonesia Xiao Qian, came to the construction site of No. 1 Beam Yard and No. 1 Tunnel to inspect the construction progress of the railway project.
During the inspection, Widodo said he hopes to carry out technology transfer in the HSR project so that Indonesians could acquire HSR construction technology and experience for the extension line that may be built to connect to Indonesia's major city Surabaya in the future.
At the No. 1 Beam Yard, Widodo took a lift to the bridge deck at the starting point of girder erection in No. 1 Beam Yard to inspect the overall situation of No. 1 Beam Yard and the operation of girder transportation and erection on the bridge deck. At the No. 1 Tunnel, Widodo walked down to the well to inspect the shield tunnel.
KCIC said Chinese enterprises participating in the construction have cooperated closely with the Indonesian side to actively promote land acquisition and demolition, project investment, civil engineering construction, and construction personnel training since the construction of project started in June 2018.
At present, the project construction has entered the key stage of transition from the substructure of subgrade, bridge, and tunnel to girder erection and track laying, and from the project construction to operation and maintenance preparation.
According to KCIC, 83 percent of the total civil works, and seven of the 13 tunnels for the railway have been completed.
With a design speed of 350 km per hour, the high-speed railway will cut the journey between Jakarta and Bandung, the capital of West Java province, from more than three hours to around 40 minutes.