At least 30 killed in Afghan clashes within 24 hours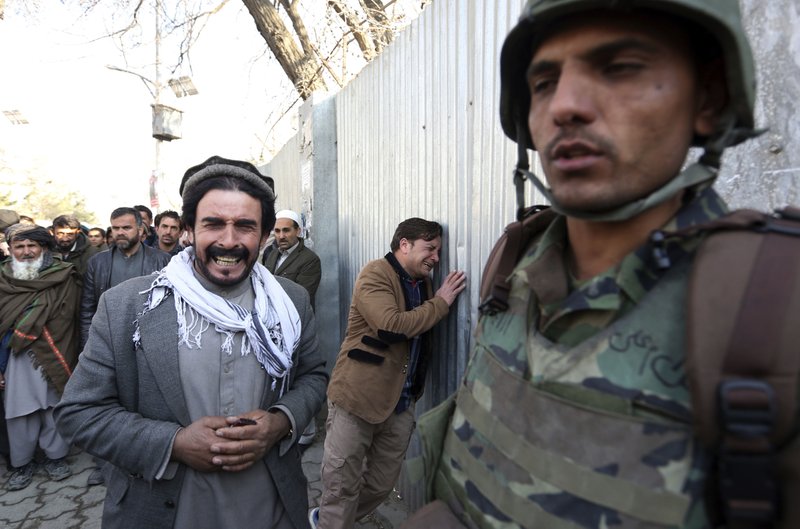 (Photo: AP)
KABUL, April 19 (Xinhua) -- At least 30 people, including six security forces and a civilian, were killed across Afghanistan within a day as fighting rages in the country, authorities said Friday.
In western Herat province, three Afghan intelligence agency personnel were killed and two others wounded in a car bomb blast near a provincial intelligence agency building on Friday, the agency said.
"A National Directorate of Security (NDS) technical team was defusing a found suspected vehicle roughly at 4:50 p.m. local time in Herat city, capital of Herat province. The personnel defused parts of explosives in the car, but unfortunately a blast occurred leaving the casualties," the NDS, the country's primary intelligence agency, said in a statement.
Fighting rages across the war-torn country and clashes between security forces and Taliban have been continuing in 25 out of the country's 34 provinces since last Friday when Taliban launched a yearly offensive.
The Taliban frequently starts the offensive in spring as the season is locally branded as the fighting time of the year.
The explosion in Herat caused panic among the war-weary residents.
Unofficial sources said the exploded car in Herat was a military vehicle hijacked by Taliban insurgents earlier and security forces seized the vehicle Friday and drove to provincial NDS department before the blast that also destroyed the vehicle.
In northern Faryab province, three security forces and 11 Taliban militants were killed after Taliban attacked security checkpoints in Dawalt Abad and Qaiysar districts overnight, Hanif Rezai, spokesman of army Corps 209 Shaheen, told Xinhua Friday.
Four civilians, two security forces and six militants were also wounded during the clashes and the injured were shifted to an army camp in Faryab, he added.
In neighboring Shirin Tagab district of Faryab, one civilian was killed and another wounded in a landmine explosion earlier on Friday.
Spokesman Rezai has blamed "enemies of peace", referring to the Taliban militant group, for the attack, adding that the next-of-kin of the victims were notified after the incident.
In northern Takhar province, five militants were killed when a fierce battle erupted between government forces and militants loyal to the Taliban group in Dasht-e-Qala district of the province, Khalil Asir, the provincial police spokesman, told Xinhua.
The spokesman also confirmed the light injury of three security personnel sustained during the long clash.
In a separate incident, three Taliban improvised explosive device (IED) experts were killed and three others wounded after an IED exploded accidently inside a mosque in the Aykhanum Port area of Takhar, the official said.
The source also said that an airstrike launched in the same area, also resulted in the death of three Taliban insurgents.
The Afghan security forces, backed by the NATO-led coalition forces, have also beefed up security operations against militants recently.