EU triggers rule of law procedure against Hungary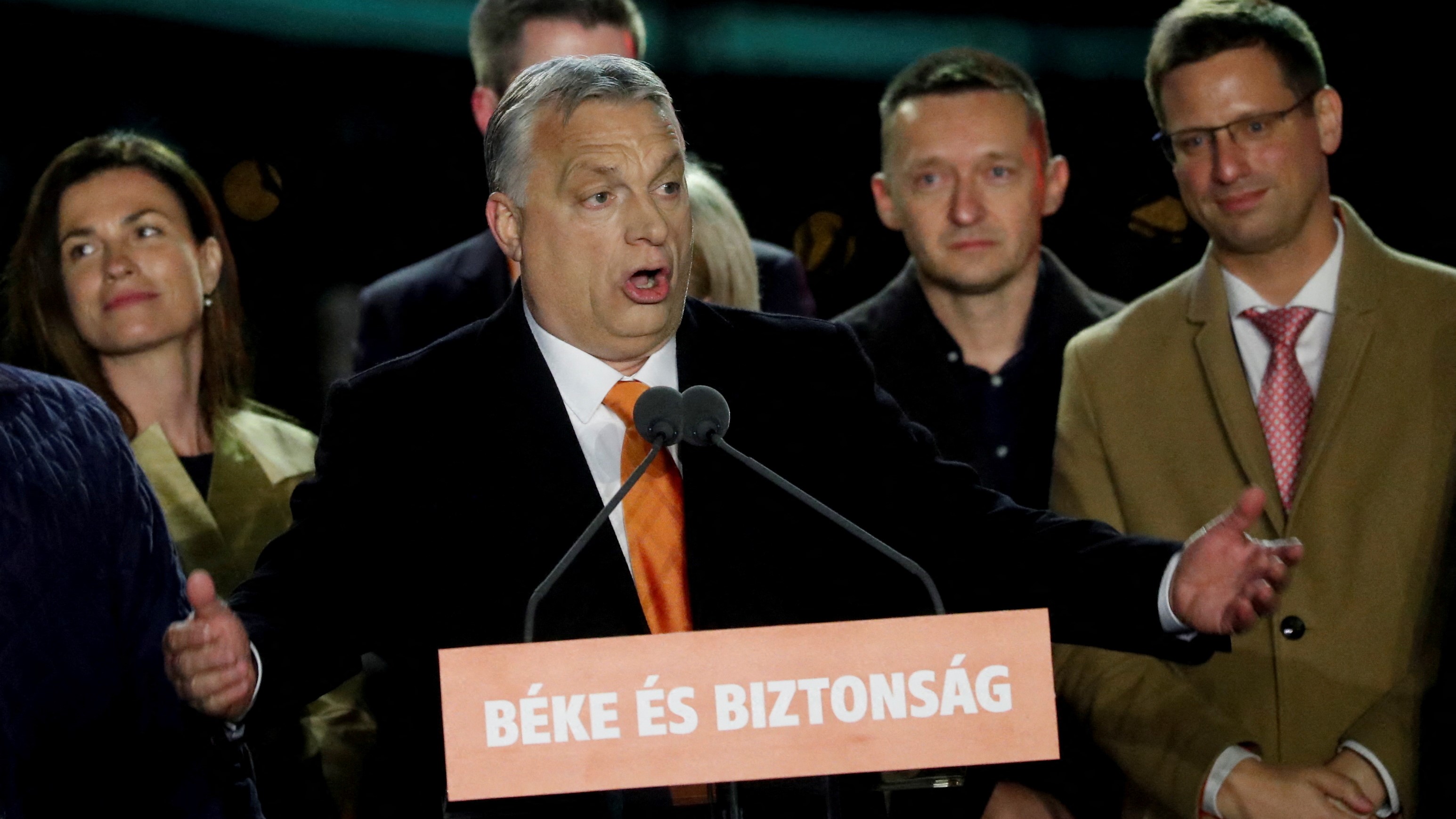 The European Union executive will begin new disciplinary procedures against Hungary, a move that could see EU funding for Prime Minister Viktor Orban's government frozen.
Speaking in the European Parliament, Commission President Ursula Von der Leyen said the bloc would be moving forward with proceedings.
"We sent a letter to Hungary and they have answered. We have carefully assessed the results... and our conclusion is that we have to move on [to] the next step," she told lawmakers.
Her statement echoes similar sentiments made earlier in the day by Gwendoline Delbos-Corfield, an MEP and EU-appointed rapporteur on the Hungary dispute. She told reporters that EU concerns remain over the rule of law in Hungary.
"I think this is something that should be sought by the member states," she said. "Do they accept that in the European Union you have people who are fed with disinformation about Europe, where European money is misused? And do we accept it?
"I have had people tell people 'Well, you know, they voted for these people – maybe we keep Hungary as it is' – well this is now a question for all of Europe," she added.
Hungary's prime minister has long clashed with the EU over policies on human rights, judicial independence and media freedom inside of Hungary.
In his victory speech Sunday, he made reference to the rift.
"We have scored a victory so big, that it can be seen even from the moon, but definitely from Brussels," he told party faithful.
Strained relations
Viktor Orban's relationship with the Russian government is also being closely observed within the EU. President Vladimir Putin was one of the first leaders to publicly congratulate the Hungarian PM on his re-election – a sign that any further ratcheting up of EU-wide sanctions on Russia could be derailed by Budapest if Orban decides to exercise his veto.
As the war in Ukraine rages just across the border, Hungary's role in NATO is also facing fresh scrutiny. While Orban has recently agreed to allow additional NATO troops to be based in the country, he maintains he's firmly against allowing any weapons for Kyiv to be delivered via Hungary's border – a policy that places him at odds with traditional central European allies like Poland.
Professor Zsolt Enyedi, from Central European University, says that could leave Hungary increasingly isolated at EU summits.
"Maybe he will try to experiment with a new strategy but I think he maneuvered himself into a corner and it's very difficult to see how he can get out of that," he said.
"After each victory, Orban has become more autocratic so you can expect even harsher conflicts with institutions of the EU."