Taliban move to restart capital and encourage women to join their govt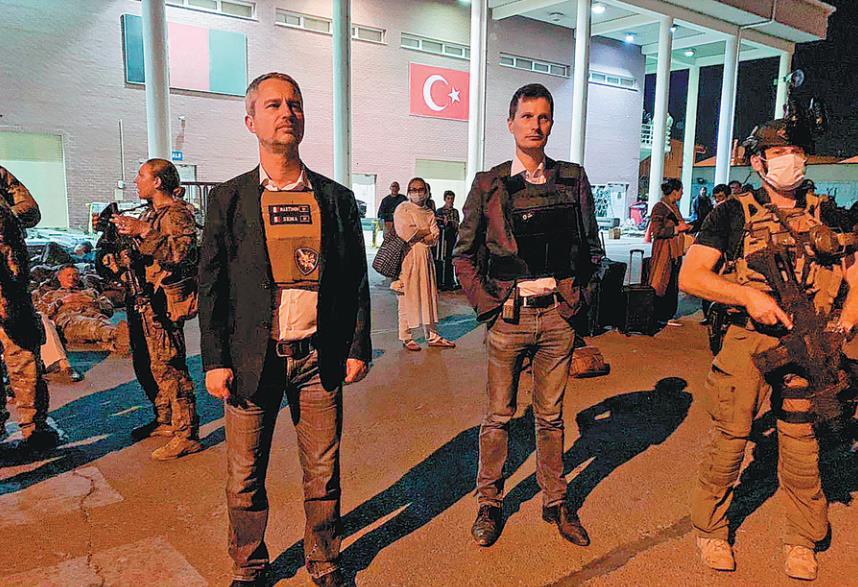 The Taliban moved on Tuesday to quickly restart the Afghan capital following their stunning takeover of Kabul and told government staff to return to work.
"Those working in any part or department of the government should resume their duties with full satisfaction and continue their duties without any fear," a Taliban statement said.
They declared an amnesty across the country and urged women to join their government, trying to calm nerves across the tense city that only the day before saw chaos at its airport as people tried to flee.
There were no major reports of abuses or fighting in Kabul and many residents chose to stay at home. Some shops also reopened as traffic police were back on the streets.
The comments by Enamullah Samangani, a member of the Taliban's cultural commission, represent the first comments on governance from a federal level across the country after their blitz.
"The Islamic Emirate doesn't want women to be victims," Samangani said, using the Taliban's term for Afghanistan. "They should be in government structure according to Shariah law."
He added: "The structure of government is not fully clear, but based on experience, there should be a fully Islamic leadership and all sides should join.
"Our people are Muslims and we are not here to force them to Islam," he said.
Senior Taliban leader Amir Khan Muttaqi has already held several rounds of talks with Kabul's political leadership, including Abdullah Abdullah, who once headed the country's negotiating council, and former president Hamid Karzai, The Associated Press reported. At least one round of the talks went through the night.
Moderate policy
China encourages the Afghan Taliban to pursue a moderate religious policy and hopes that the new Afghan government can make a clean break with all kinds of international terrorist forces, Foreign Ministry spokeswomen Hua Chunying said on Tuesday.
China hopes the Taliban can work with all parties in setting up an open and inclusive political framework, and pursue a peaceful and friendly foreign policy, particularly developing friendly relations with neighboring countries, to achieve reconstruction and development in Afghanistan, she told a daily news conference in Beijing.
She urged relevant parties in Afghanistan to take effective measures to ensure security and stability in the country, maintain public order and safeguard the safety and legitimate rights of the Afghan people and foreigners.
Meanwhile on Tuesday, military flights evacuating diplomats and civilians from Afghanistan resumed after the runway at Kabul airport was cleared of thousands of people eager to flee.
The number of civilians had thinned out, a Western security official at the airport told Reuters, a day after chaotic scenes in which US troops fired on crowds and people clung to a US military transport plane as it taxied for takeoff.
"Runway in Kabul international airport is open. I see airplanes landing and taking off," Stefano Pontecorvo, NATO's civilian representative, said on Twitter.
By afternoon, at least 12 military flights had taken off, a diplomat at the airport said. Planes were due to arrive from countries including Australia and Poland to pick up their nationals and Afghan colleagues.
A special military flight with nearly 120 Indian officials separately landed in the western state of Gujarat after taking off from Kabul's main airport on Tuesday, the Press Trust of India and state TV reported. Another flight made it off the ground on Monday as well.
Sweden's Foreign Minister Ann Linde said on Twitter on Tuesday that the staff from the Swedish embassy had returned to Sweden.
A French Defense Ministry official said on Tuesday that the first planeload of French nationals evacuated from the Afghan capital was scheduled to arrive in France on Tuesday afternoon.