Bangladesh fire killed 69
People's Daily app
1550720854000
New Delhi (People's Daily) - A fire broke out in an apartment building that was being used as a chemical warehouse in an old part of Dhaka, the Bangladesh capital, on February 20, killing at least 69. Dozens of people were trapped in the building, local fire service officials said on Thursday.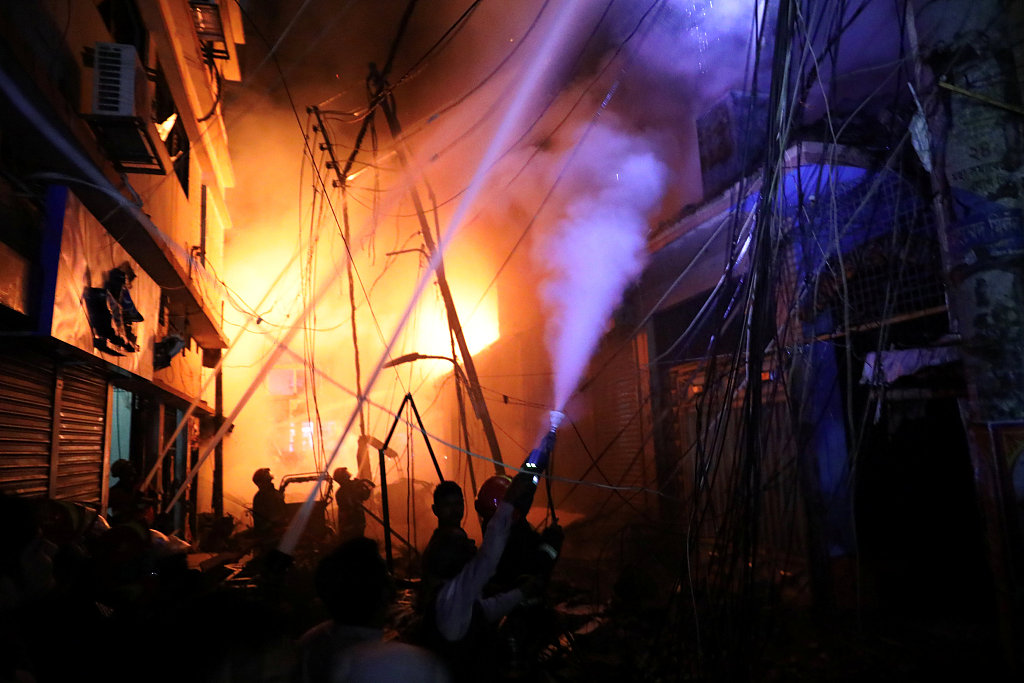 Firefighters work at the scene of a fire that broke out at a chemical warehouse in Dhaka, Bangladesh February 21, 2019. (Photo: VCG)
Mahfuz Riven, a duty officer of the Fire Service and Civil Defence in Dhaka, told Xinhua, "We have so far recovered 69 bodies."
Bangladesh's fire service chief Ali Ahmed said the death toll is expected to rise. The Dailystar of Bangladesh reported that flames broke out around 10:40 pm at a chemical warehouse on the ground floor of the five-story building called Hazi Wahed Mansion. The fire then quickly spread to the other three buildings, including a community center.
More than 200 firefighters arrived to fight the fire. The origin of the fire was unclear, but Indian NDTW said the fire originated from a gas cylinder.
In Bangladesh, poorly constructed buildings have long been the source of various accidents, resulting in the death of hundreds.
This has been the second major fire to strike the capital in the last nine years after a building fire killed at least 124 people in the city in 2010.
(With input from Xinhua)