Macron warns of Brexit-like 'upset'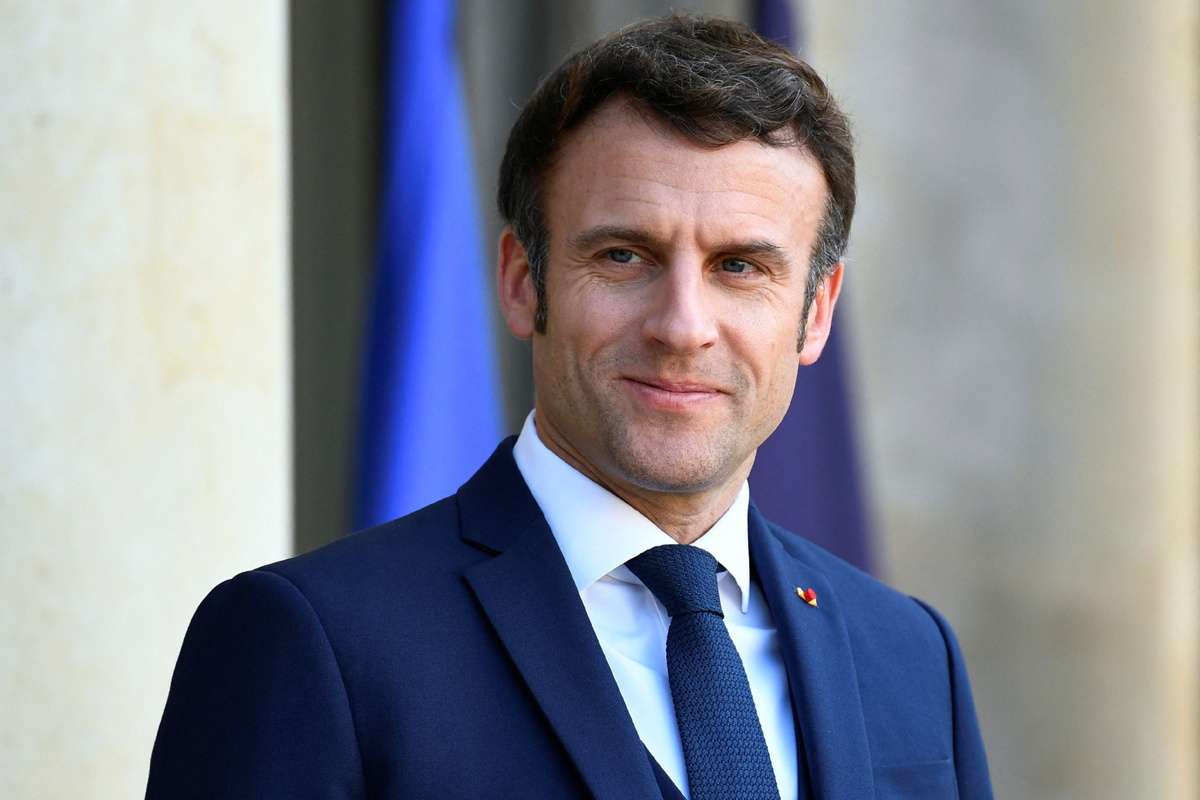 With just one week to go until the first round of voting in the French presidential election, incumbent Emmanuel Macron remains on course to win a second spell of office.
But with his main rival, far-right candidate Marine Le Pen, having eaten into his opinion poll lead, Macron delivered his first mass rally address of the campaign at the weekend, urging supporters not to take victory for granted.
Without mentioning Le Pen or populist right winger Eric Zemmour by name, he made a long, impassioned speech, citing the shock 2016 Brexit referendum result in the United Kingdom and the need to get out and vote.
"Don't believe the pollsters or the pundits who tell you that it's impossible, unthinkable, that the election is over, that all will be fine," he warned.
"Look at us! Look at yourselves! Five years ago, they said it was impossible (we would win) … look at Brexit and so many elections, all that seemed improbable and yet came to pass. Nothing is impossible.
"The extremist danger today is all the greater in that, for months, for years, alternative truths have been trivialized," he said.
He reserved particular criticism for people who spread "filthy lies and nauseating theories", "the worst conspiracy theories on the COVID-19 vaccine", and the media platform they have been given.
Next Sunday's first round of voting sees 12 candidates on the ballot paper, with the top two, expected to be Macron and Le Pen, as was the case in the last election in 2017, advancing for a head-to-head run-off a fortnight later.
"The fight is now," he told supporters. "It's the battle between progress and retreat, of patriotism and Europe against the nationalists. The choices in April are simple. Do you want a France of equality, of ecology, of progress? Then help us, join us," he said, in a clear effort to build a coalition beyond his usual supporters.
Winning a second term of office could be more challenging for Macron than his first, when he was propelled by the novelty of being a newcomer, whereas now he is part of the political establishment.
One of the biggest issues he would need to address if he is re-elected is reforming France's complex and generous pension system, and raising the retirement age from 62 to 65, because of France's ageing population.
These proposals have already resulted in major strikes and were put to one side when the pandemic began, but they remain live and unavoidable political issues.
"(Reform) will be of course difficult, because the left side of the spectrum is very much opposed to this reform," said Charlotte de Montpellier, an economist at ING. "But it's very much needed because the public debt and public deficits are very, very high, so we need to find a way to save some money."