China-proposed BRI brings tangible benefits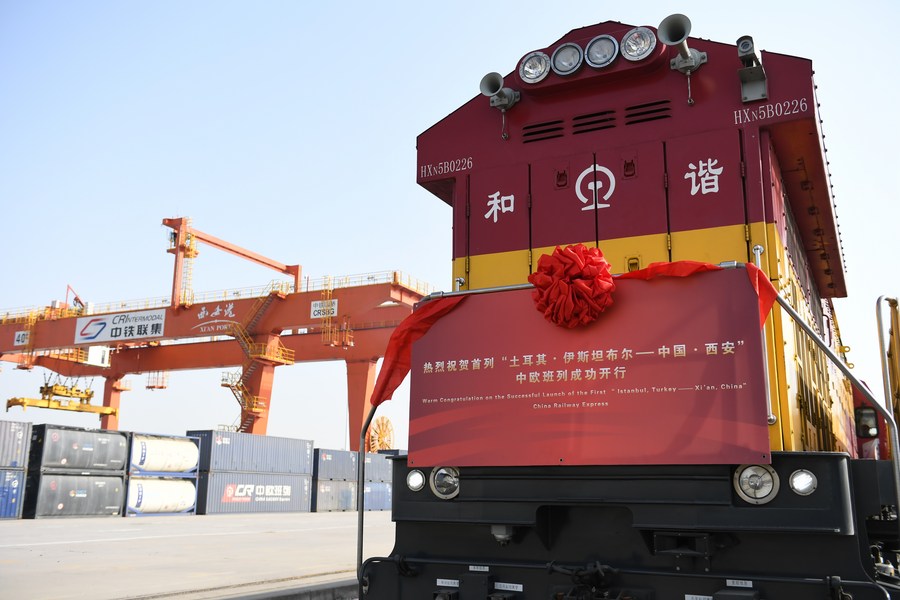 China welcomes more countries and institutions to participate in the high-quality growth of the Belt and Road Initiative, injecting fresh momentum into global economic development and people's well-being, said the Ministry of Commerce on Thursday.
There is broad space for cooperation in the field of global infrastructure development. China takes an open attitude toward all cooperation initiatives that are truly conducive in promoting connectivity, economic growth, people's living standards and social progress of all countries, Shu Jueting, the ministry's spokeswoman, told a news conference.
Shu made the remark after being asked to comment after G7 leaders, in a three-day summit that opened on Sunday in Germany, launched the Partnership for Global Infrastructure and Investment, which will provide $600 billion by 2027.
Under the impact of the pandemic and amid struggling global economic recovery, she reiterated that it is even more necessary for all parties to cooperate to overcome difficulties together.
Since the BRI was proposed in 2013, Shu said it has upheld the principles of extensive consultation and joint contribution for shared benefits, and has brought tangible results to peoples of countries involved in the initiative.
From 2013 to 2021, annual trade volume between China and countries and regions participating in the BRI expanded from $1.04 trillion to $1.8 trillion, marking an increase of 73 percent. China's direct investment in these economies totaled $161.3 billion, while 32,000 companies were established in China by these countries and regions, with a combined investment of $71.2 billion, data from the ministry showed.
"A large number of infrastructure cooperation projects has effectively promoted the economic and social development in many countries involved in the BRI," said Shu, noting the initiative has become a popular international public good and cooperation platform.
Despite the protracted COVID-19 pandemic and complicated international situation, the building of the BRI continues to demonstrate strong resilience and vitality, injecting dynamic impetus into global openness, cooperation and economic recovery, said Feng Yaoxiang, head of the trade and investment promotion department at the China Council for the Promotion of International Trade in Beijing.
Zhang Yingjian, vice-president of State-owned Harbin Electric Corp Ltd, said all four ultra-supercritical generator units of the Hassyan Power Plant in Dubai will be in service next year. He said the power plant project, with a total installed capacity of 2,400 megawatts, is a key project under the framework of the BRI and is expected to generate 20 percent of Dubai's power next year.