Thai King says move to make princess PM 'inappropriate and unconstitutional': Royal Gazette
Thailand's King Maha Vajiralongkorn late Friday said a move by a political party to make his sister Princess Ubolratana prime minister if they triumphed in upcoming elections was "inappropriate and unconstitutional".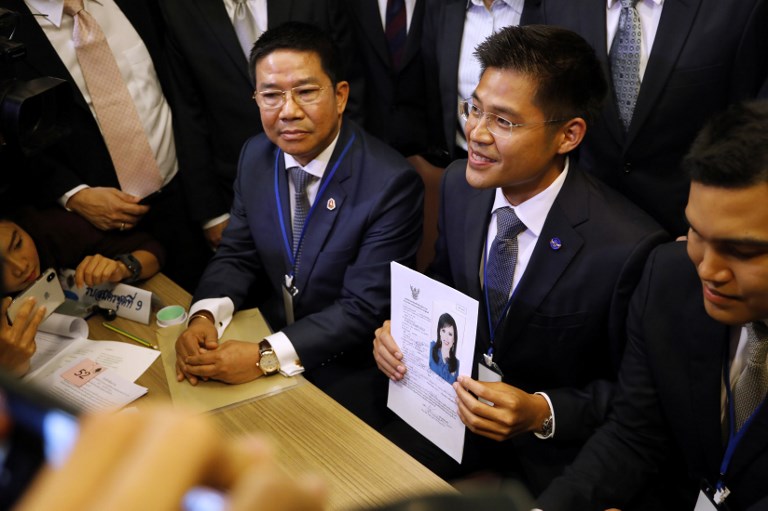 An official of Raksa Chart party holds the registration document bearing the photograph of Thai Princess Ubolratana prior to submitting to election commission officials in Bangkok on February 8, 2019. (Photo: AFP)
"To bring a senior royal family member into the political system is against royal traditions and the nation's culture... it is inappropriate," an unexpected statement in the Royal Gazette said.
Early Friday, Thai Raksa Chart, a party affiliated with billionaire ex-premier Thaksin Shinawatra, submitted Ubolratana's name as their only candidate for prime minister should they win the March 24 elections.