Cracks appear within Catalan coalition seeking split from Spain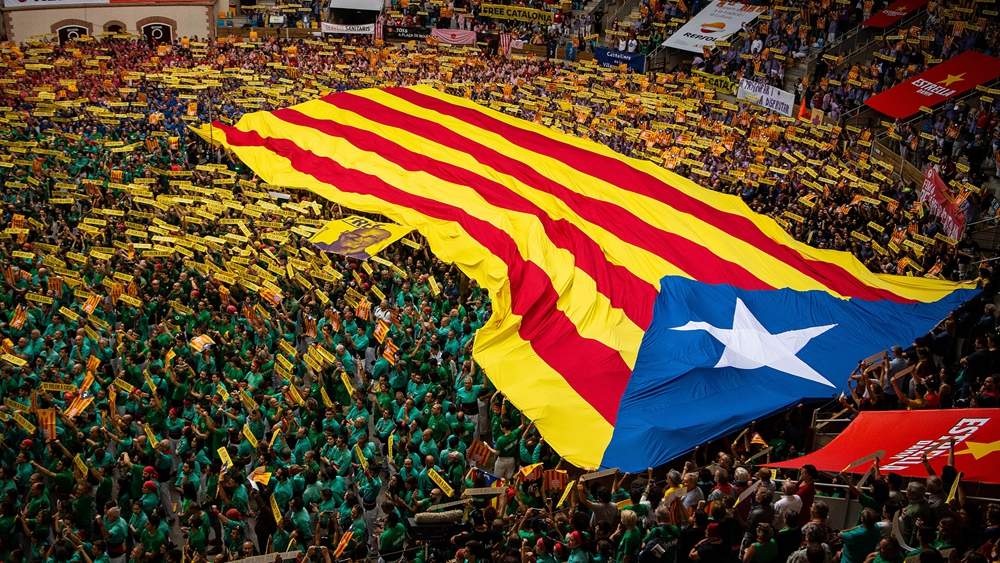 (Photo: CGTN)
The two main Catalan secessionist parties on Tuesday voted against each other in the regional parliament for the first time in three years, a sign that tensions over the strategy to adopt toward Spain's central government are becoming more serious.
Quim Torra, the Catalan regional head and Junts per Catalunya (JxCat) member, last week threatened to withdraw parliamentary support for Spanish Prime Minister Pedro Sanchez in the national parliament, but coalition ally Esquerra Republicana de Catalunya (ERC, Republican Left of Catalonia) did not back the move.
ERC leader Oriol Junqueras, who is in jail for his alleged role in organizing an illegal referendum on independence for the Catalonia region in 2017, said establishing good relations with the Spanish state and finding "dialogue and agreements" was the best way to resolve the secession crisis.
While the two parties had so far managed to resolve their tensions internally, they openly split on Tuesday when ERC teamed up with the socialist party to defeat a proposal of JxCat to allow exiled and jailed representatives to vote in the regional parliament.
Junqueras and another jailed ERC member, Raul Romeva, had previously agreed to transfer their votes to a member of their party, in line with a ruling from Spain's Supreme Court.
It is not yet clear whether those cracks could spell the end of the three-year-old pro-independence coalition, which controls the regional assembly and helped Sanchez win a confidence vote and topple conservative predecessor Mariano Rajoy in June.
But the first consequences of the disagreements were immediately felt in the regional parliament, where the pro-independence camp lost two votes on Tuesday, one on reaffirming their claim for self-determination and the other one to symbolically protest against a perceived lack of neutrality from Spain's King Felipe VI.
Junqueras on Twitter on Tuesday urged the pro-independence coalition to stick together while JxCat said it would hold an extraordinary meeting on Friday to review its strategy.
Polls in Catalonia show a relatively even split between those who favor remaining in Spain and those wanting to secede.
Sanchez has said he favors dialogue on the region's future but has ruled out any moves toward independence.