Due to the position of the United States, the Extended Troika Meeting on Afghanistan fails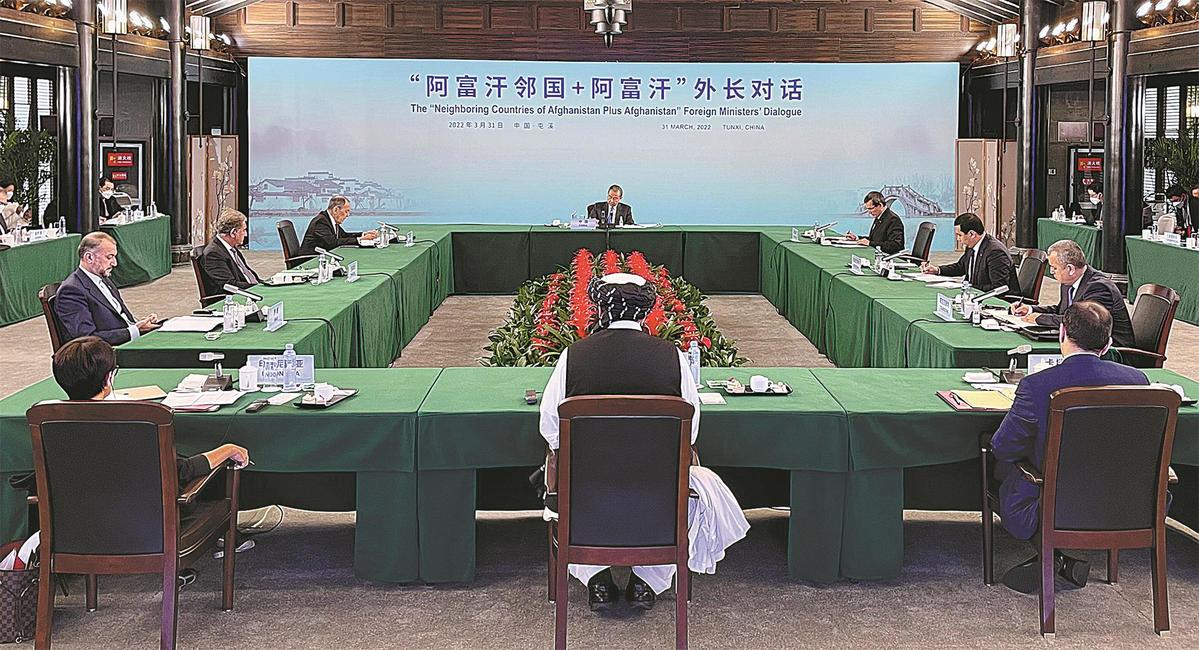 The Extended Troika Meeting on Afghanistan, attended by special envoys of China, United States, Russia and Pakistan on Thursday, failed to issue a joint statement, Sputnik News reported on Saturday, quoting unidentified sources.
Sources told Sputnik News that the four sides at the meeting had agreed on the draft of a joint statement. However after the meeting it was a deep regret and surprise to learn that the White House wouldn't agree to issue such a joint statement, and its reason is not because of the joint statement's content but because of what is done by one of the members of extended Troika in "somewhere else other than Afghanistan", the report quoted the sources as saying. All other members of the extended Troika expressed their disappointment and dissatisfaction and put it as "incredible", the report said.
The Extended Troika Meeting on Afghanistan was held in Tunxi, Anhui province on Thursday. Before the meeting, State Councilor and Foreign Minister Wang Yi held a collective meeting with Special Envoy for Afghan Affairs of the Ministry of Foreign Affairs of China Yue Xiaoyong, Russian Special Presidential Representative for Afghanistan Zamir Kabulov, State Department's Special Representative for Afghanistan of the United States Thomas West and Prime Minister's Special Representative on Afghanistan Affairs of Pakistan Mohammad Sadiq.
At the meeting, the representatives of the four sides reiterated their firm support for the Afghan people and stressed that more humanitarian assistance will be provided to Afghanistan. The four sides stressed that various terrorist forces entrenched in Afghanistan remain a threat to the security of the region, and called on relevant Afghan parties to take more visible measures to fulfill their counter-terrorism commitment and dismantle and eliminate all types of terrorist groups. All sides are encouraged to work together to help Afghanistan improve its capacity for self-reliant development and achieve economic independence.