Pakistani PM to make his 1st China visit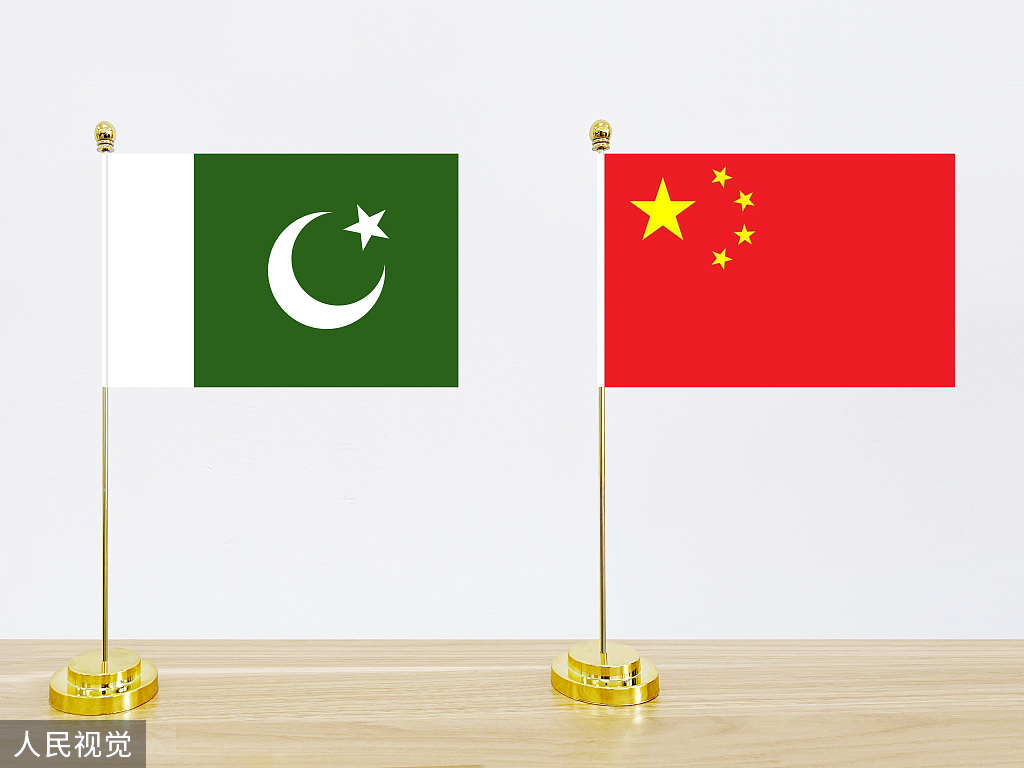 Pakistani Prime Minister Shehbaz Sharif will make an official visit to China starting on Tuesday at the invitation of Premier Li Keqiang, Foreign Ministry spokesman Wang Wenbin announced on Wednesday.

The visit, the new Pakistani prime minister's first to China since taking office in April, is a continuation of the sound momentum of close high-level exchanges between the two countries, Wang said at a regular news briefing in Beijing.
Shehbaz will be among the first foreign leaders to visit China since the 20th National Congress of the Communist Party of China successfully concluded on Saturday.
"This shows the special friendship and strategic mutual trust between our two countries," Wang said.
During the visit, President Xi Jinping will meet with Shehbaz and Premier Li will hold talks with him, Wang said. Shehbaz will also meet with Li Zhanshu, chairman of the Standing Committee of the National People's Congress.
The leaders will have in-depth exchanges of views on bilateral relations as well as international and regional issues of common concern to jointly chart a course for and steer the growth of the China-Pakistan relationship, Wang said.
China and Pakistan are all-weather strategic partners and ironclad friends, Wang noted and said the two countries have always supported each other with mutual understanding and trust no matter how the international landscape was evolving ever since the two countries established diplomatic relations more than 70 years ago.
In recent years, amid profound changes in the world, China and Pakistan have jointly dealt with the COVID-19 pandemic and major natural disasters, built the China-Pakistan Economic Corridor, deepened exchanges and cooperation across the board and also closely coordinated in global and regional affairs, he said.
"China looks forward to working with Pakistan to take the visit as an opportunity to further advance our ties, to build an even closer community with a shared future and to make a greater contribution to safeguarding regional peace and stability and upholding international fairness and justice," Wang said.
Bilateral trade between China and Pakistan has increased significantly despite the COVID-19 pandemic. Pakistani statistics show that its exports to China exceeded $1.605 billion in the first five months of 2022, a year-on-year increase of 5.42 percent.
As a key pilot project under the Belt and Road Initiative and a landmark project of China-Pakistan cooperation in the new era, the CPEC has brought $25.4 billion in investment to Pakistan and more than 70,000 jobs, according to Foreign Ministry.
At Wednesday's news briefing, the spokesman also responded to the discussion between US President Joe Biden and new British Prime Minister Rishi Sunak on Tuesday about countering China's influence.
"Rather than a challenge or threat, China is a partner of all countries that provide opportunities for their development," Wang said.
He urged the United States to reject a zero-sum game stance and move to keep pace with the trend of times.
"Instead of spreading the outdated 'China threat' and forming cliques that are doomed to fail, the US needs to build a new concept featuring openness, inclusiveness and win-win cooperation and to do more tangible things that would promote world peace and development," Wang said.