Double bombing in Syria's Idlib kills 13, mostly civilians: monitor
Two bomb attacks killed 13 people, including 10 civilians, in Syria's jihadist-held city of Idlib on Monday, a Britain-based war monitor said.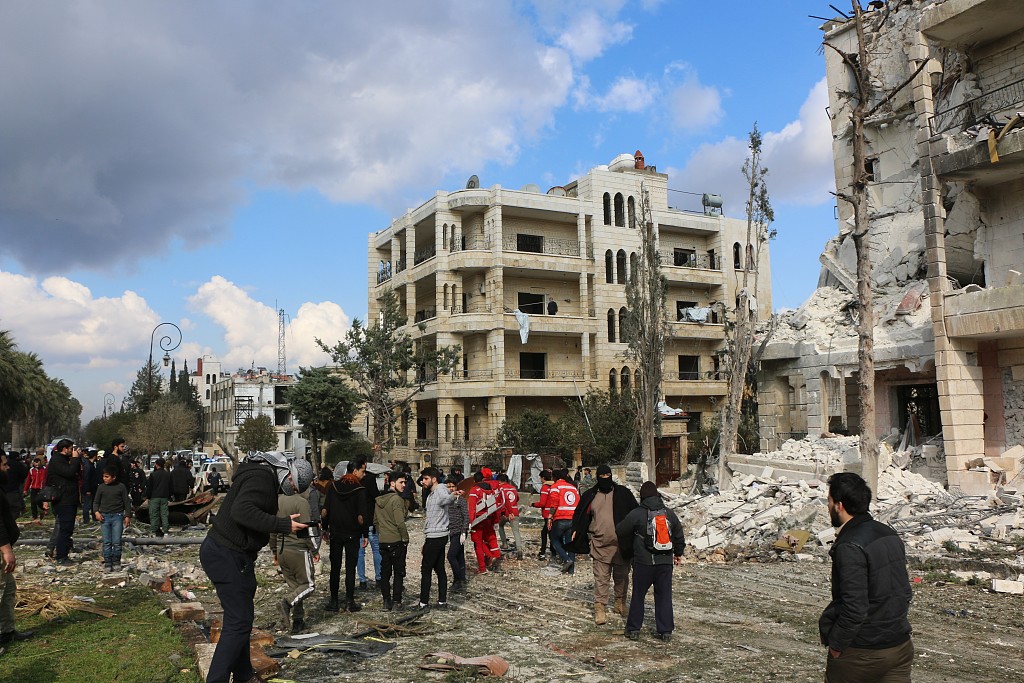 People gather to inspect the site after the consecutive bomb attacks with two bomb-laden vehicles in Idlib city centre, Syria on February 18, 2019. (Photo: VCG)
The Syrian Observatory for Human Rights said 25 people were also wounded in the main city of the Idlib region, which is held by an alliance led by jihadists of Syria's former Al-Qaeda affiliate.