Polish president says US troop increase in Poland can be expected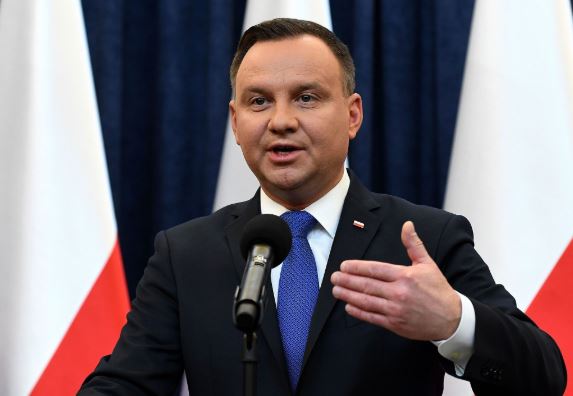 Polish President Andrzej Duda. (File Photo: CGTN)

WARSAW, Feb. 13 (Xinhua) -- Polish President Andrzej Duda said an increase in the presence of US armed forces on Polish territory was to be expected, following a bilateral meeting with US Vice President Mike Pence here Wednesday.
"I hope that our joint efforts aimed at increasing the presence of US armed forces in Poland are going to bring effects soon," Duda said in a joint statement following the meeting with Pence.
"In the nearest future, commitments are going to come. This is what we should expect," Duda said.
"Our countries are discussing the parameters for increased United States military presence in Poland. I'll be carrying back your strong convictions regarding that to President Trump and to our leaders in the Defense Department when I return to the United States," Pence said in the statement.
During their meeting, Pence and Duda also discussed energy and economic cooperation.
Earlier in the day, Pence and Duda visited American and Polish troops stationed at a military base in Warsaw, and oversaw the signing of a deal for Poland to buy 20 HIMARS rocket launchers from US producer Lockheed Martin.
Pence's visit to Warsaw includes the two-day conference on the Middle East co-organized by the US and Poland, which kicked off Wednesday afternoon with an official welcome of the participants.