Huawei never excluded from New Zealand's 5G network construction: NZ PM
WELLINGTON, Feb. 20 (Xinhua) -- New Zealand's Prime Minister Jacinda Ardern has said on Tuesday that Huawei has never been excluded from the construction of New Zealand's 5G network.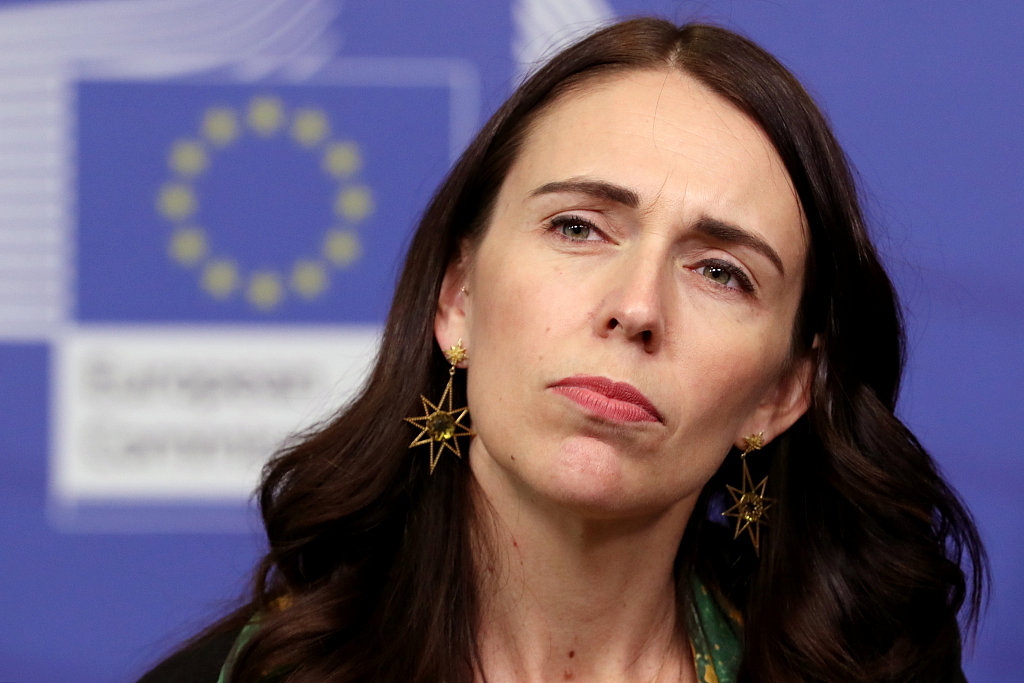 File photo
Ardern told the local news talk show AM Show New Zealand that China's biggest telecommunications company Huawei was never ruled out of building parts of New Zealand's local telecommunications supplier Spark's 5G network.
"How far down the track the UK already is with Huawei, actually is different to New Zealand... we have a different process. We have a piece of legislation that says that we go through a pretty rigorous assessment independently via Government Communications and Security Bureau (GCSB), they'll look at concerns or any security issues," Ardern said.
"They have done so and have gone back to Spark... and said to them there are concerns, your option now is to mitigate those and that is the place in the process where we currently are."
"They never were not (allowed to build NZ's 5G network), there was a very quick interpretation of what happened, but as I say, the legislation sets out a process," Ardern said.
"The GCSB have raised concerns, that is in the public domain, they have gone back to Spark with those concerns, now the ball is in Spark's court, that is literally where the process sits."
Regarding the argument that the "Five Eyes" alliance including the United States, Britain, Canada, Australia and New Zealand are facing pressure from the United States, Ardern said that although the "Five Eyes" alliance partners share information, New Zealand will make its own independent decision on the Huawei 5G solution.
A spokesman for Spark has said Wednesday that it had yet to decide whether to submit a revised 5G upgrade proposal incorporating Huawei gear. Spokesman Andrew Pirie said Spark was still assessing information forwarded by the GCSB, "some of which is security classified."
Huawei was scheduled to construct Spark's 5G network. In November 2018, the GCSB suddenly opposed Spark's use of Huawei's 5G technology equipment on the grounds of the so-called "significant network security risk."
On Feb. 18, the Financial Times quoted internal sources as saying that the British government concluded that it could simultaneously control security risks in the 5G network using Huawei equipment.
The Financial Times said that this was a heavy blow to the U.S. attempt to persuade allies to ban Chinese telecom operators from participating in the construction of high-speed telecommunications networks.
Although there is no official statement so far, the Financial Times said that the National Cyber Security Center (NCSC) has concluded that the risk of using Huawei devices in future 5G networks is controllable.
Previously, at the World Economic Forum at Davos in Switzerland in January, Ardern promised to treat Huawei fairly. "This is not about a particular vendor. This is about a framework in New Zealand that I think serves us well."
She said that New Zealand's legislation provides a framework in which Spark and Huawei have the opportunity to address security concerns.