Pentagon chief's future cast into doubt after Trump's remarks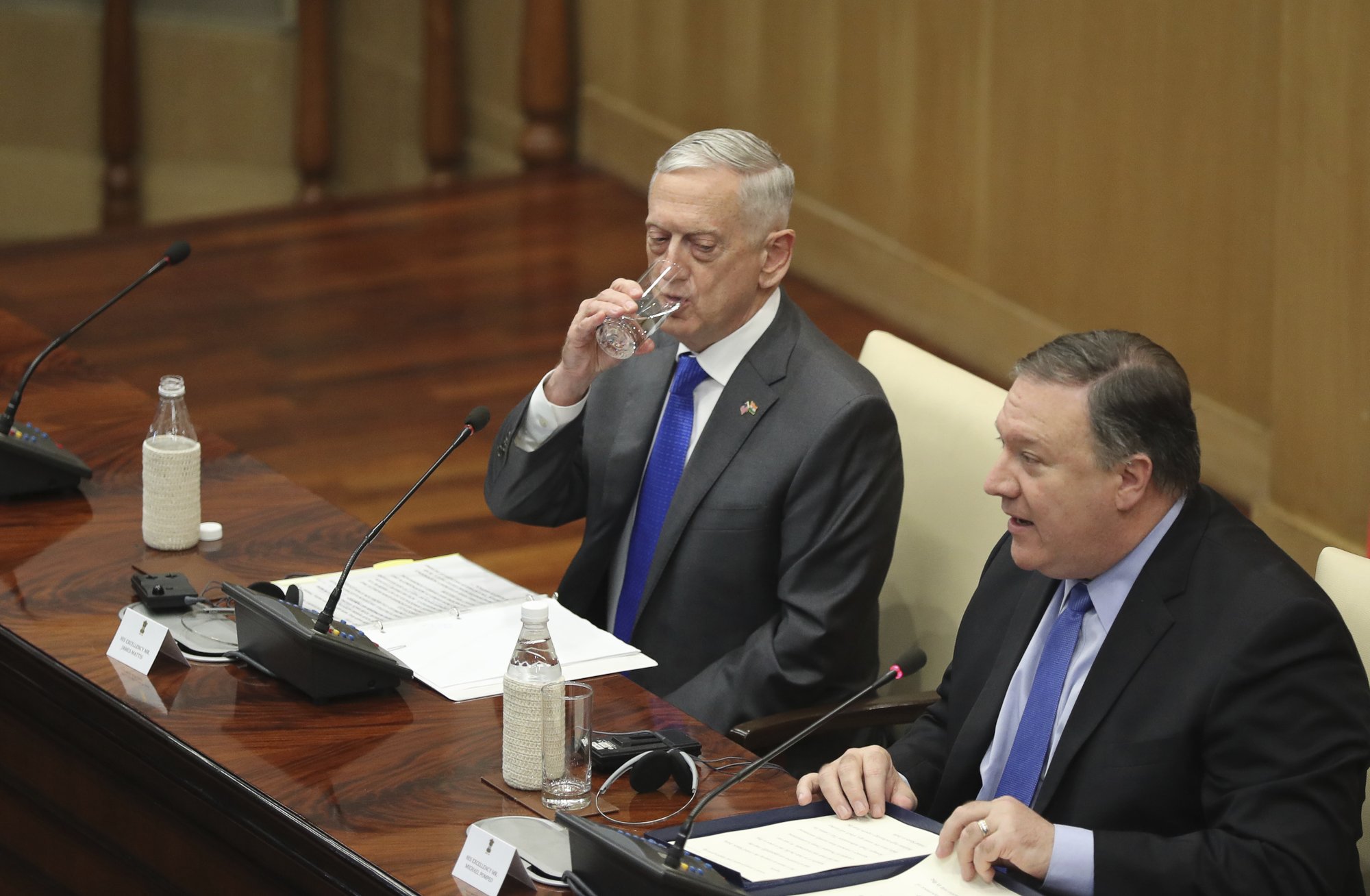 (Photo: AP)
WASHINGTON, Oct. 14 (Xinhua) -- US Secretary of Defense James Mattis is one of the longest serving members of US President Donald Trump's cabinet, but a remark made by Trump Sunday has put Mattis's position into doubt.
"I think he's sort of a Democrat, if you want to know the truth," Trump said in an interview that aired Sunday on the TV show "60 Minutes," adding that "But General Mattis is a good guy. We get along very well. He may leave. I mean, at some point, everybody leaves. Everybody. People leave. That's Washington."
Trump said he and Mattis enjoyed a "very good relationship," but the remark nevertheless raised questions about Mattis's future as the US defense chief.
Pentagon spokesman Robert Manning said in a statement in response to Trump's remark Sunday that "Secretary Mattis is laser-focused on doing his job -- ensuring the US military remains the most lethal force on the planet."
Trump's remarks came days after Mattis was asked by the media whether he was going to "stick around" after US Ambassador to the United Nations Nikki Haley announced her resignation.
Mattis said at the time that "things are going fine."
Rumors about a potential exit for Mattis, often labeled a grown-up figure in the Trump administration, have been circulating for weeks.
Mattis was put into the spotlight by a book published earlier that shed light on the inner workings of the Trump administration.
Inside the book, written by veteran journalist Bob Woodward, Mattis was said to have brushed off a directive from Trump to assassinate Syrian President Bashar al-Assad.
Although Mattis denied remarks attributed to him in the book, the impression that Mattis and Trump shared different views on certain issues lingered.
Mattis, 68, was a four-star general in the US Marine Corps until 2013. Trump nominated him to head the Pentagon after winning the election. Mattis was confirmed by the Senate in a 98-1 vote.