England to lock down again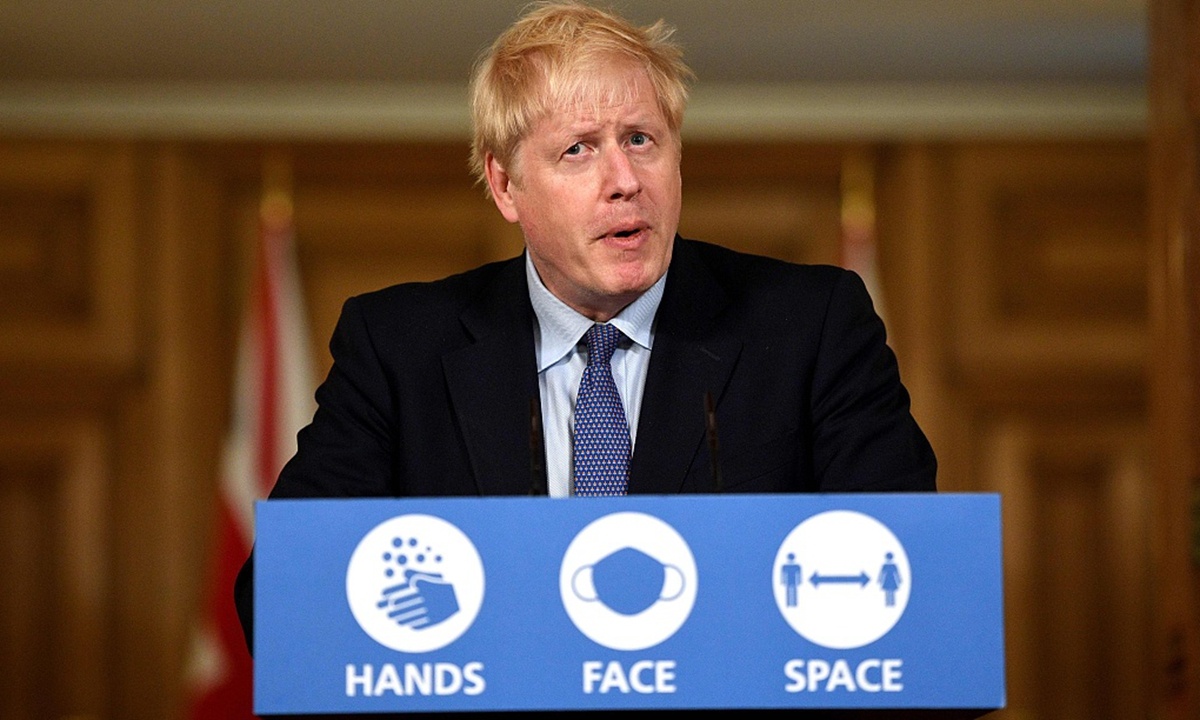 Britain's Prime Minister Boris Johnson has announced a new four-week coronavirus lockdown in England, which will join several European countries in imposing the measure for a second time, as Slovakia took a different tack and began testing its entire population.
Global infections are fast approaching 46 million, with close to 1.2 million deaths, and Europe is experiencing a dizzying spike in COVID-19 cases.
Under-pressure governments on the continent are scrambling to contain the outbreaks, with the reimposition of restrictions sparking widespread exasperation and sometimes violent protests.
"Now is the time to take action because there's no alternative," Johnson said.
"We have got to be humble in the face of nature. In this country, alas, as in much of Europe, the virus is spreading even faster than the reasonable worst-case scenario of our scientific advisers."
Under the new lockdown, planned to start on Thursday and end on December 2, England's population must stay at home except when exemptions apply, such as for work, education or exercise, while all but essential shops will close.
The devolved governments of Scotland, Wales and Northern Ireland have already imposed partial lockdowns.
Britain's infections surged past 1 million on Saturday.
Just minutes after Johnson, ­Portugal's Prime Minister Antonio Costa announced a partial lockdown with 70 percent of the population going back under restrictions.
Also on Saturday, Austria brought in a second lockdown of its own, while Greece declared a partial one. The new measures came just a day after France started its second lockdown and Belgium said it would tighten its measures.
Italy has also already reintroduced some restrictions.
This time around in Europe, there have been sometimes violent protests against the measures.
"This city will go bust. There will be nothing left of it," Roger Stenson, a 73-year-old pensioner in Nottingham, said ahead of Britain's lockdown announcement, echoing widespread concerns about the economic impact. "You know, closed shops... There will just be nothing left of it, that's the problem."
The US remains the worst-hit country in the world, with 9.1 million infections, more than 230,000 deaths and fresh spikes in many parts of the vast nation.
COVID-19 has been one of the dominant campaign issues ahead of the presidential election on Tuesday, with millions of jobs lost and Donald Trump facing intense criticism over his handling of the pandemic.