Iran condemns Germany for blacklisting Lebanese Hezbollah
TEHRAN, May 1 (Xinhua) -- Iran's Foreign Ministry on Friday condemned the German government's decision to designate the Lebanese Hezbollah as a "terrorist organization."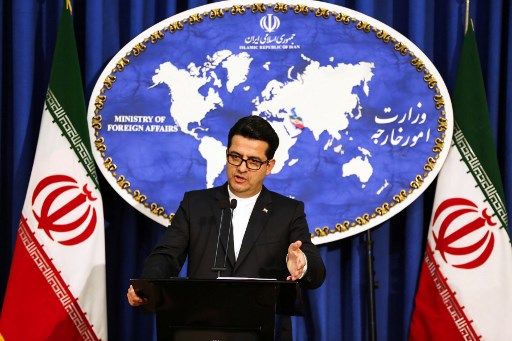 Abbas Mousavi, spokesman for Iran's Foreign Ministry, gives a press conference in the capital Tehran on May 28, 2019. (Photo: AFP)
"Certain countries in Europe are apparently adopting their stances without considering the realities in the West Asia region," Iranian Foreign Ministry Spokesman Abbas Mousavi said in a statement.
The German government's blacklisting of Hezbollah "only serves the objectives of Israel and the United States," said Mousavi.
Besides, the decision "disrespects" the Lebanese government and nation, as Hezbollah is a "legitimate and official part of the country's government and parliament," he said.
On Thursday, Germany blacklisted the Hezbollah and banned all activities of the group in the country. Enditem