Ukrainian army on full combat alert over tensions with Russia in Sea of Azov
KIEV, Nov. 26 (Xinhua) -- The Ukrainian armed forces were put on full combat alert over the situation in the Sea of Azov, the General Staff of the Ukrainian Armed Forces said Monday in a statement on Facebook.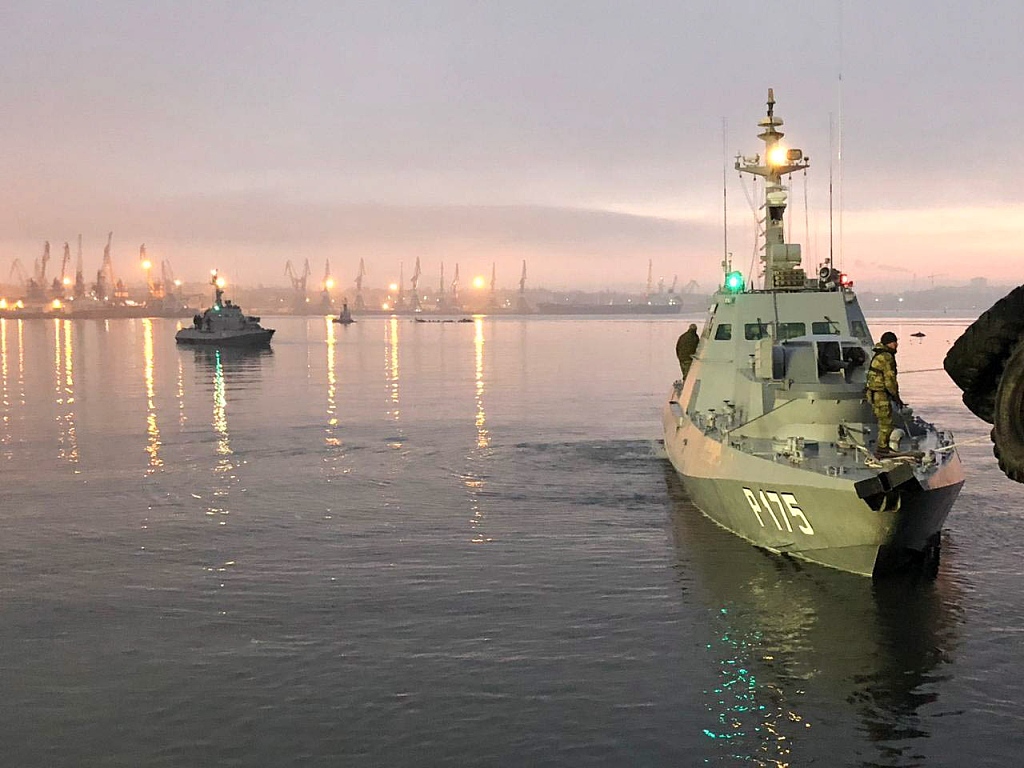 The Nikopol (L) and the Berdyansk gunboats of the Ukrainian Navy tugged to the Kerch Seaport. (Photo: VCG)
Ukraine brought the units of its army into full combat readiness in line with the possibility of declaring a state of martial law in the country, the statement said.
Earlier the day, Ukrainian President Petro Poroshenko proposed parliament impose martial law in the country for 60 days over the tensions with Russia.
At an emergency meeting of the Ukrainian National Security and Defense Council, Poroshenko said the introduction of martial law does not mean that Ukraine will carry out any offensive actions.
On Sunday, the Ukrainian Navy said that Russian forces opened fire and seized three Ukrainian ships near the Kerch Strait, which separates the Black Sea and the Sea of Azov.
Six Ukrainian military sailors were wounded in the attack and two of them were in serious condition, the Ukrainian Navy said.
Russia's Federal Security Service (FSB) said that three Ukrainian ships, namely Berdyansk, Nikopol and Yany Kapu, breached the Russian border and conducted dangerous maneuvers in spite of orders of the accompanying vessels from the FSB and Russia's Black Sea Fleet.
The Ukrainian Navy said it has informed Russia in advance about the passage of Ukrainian vessels from the Black Sea to the Sea of Azov through the Kerch Strait, calling Russia's actions an "act of aggression."
The Ukrainian parliament will decide whether to impose martial law in the country during its emergency meeting, which is set to start at 4 pm local time (1400 GMT) Monday.