Australian airport workers hold demonstrations over COVID-19 recovery plan
People's Daily
1591261010000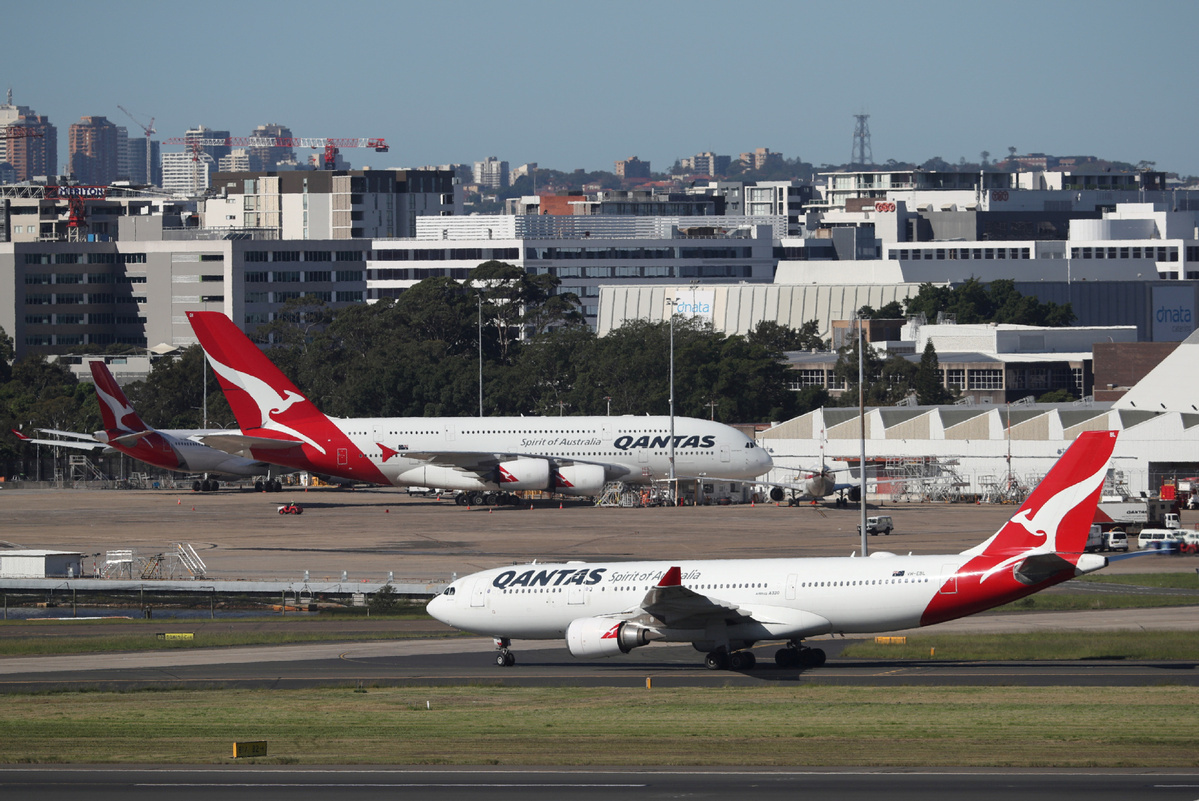 Qantas planes are seen at Kingsford Smith International Airport, following the coronavirus outbreak, in Sydney, Australia, March 18, 2020. (Photo: Agencies)
SYDNEY - Australian aviation workers held demonstrations across all of the country's major airports on Thursday, demanding access to COVID-19 welfare payments as well as a national recovery plan to help revive their devastated industry.
The Transport Workers Union (TWU) called for more action from the government, including to support the bankrupted Virgin Australia airline and reverse a decision to exclude workers at foreign-owned companies from the "JobKeeper" subsidy.
According to a recent survey of over 1,000 aviation workers in Australia, almost 40 percent said they have no income at all since being temporarily stood down from their job, and 70 percent said they were worried about losing their position permanently.
On top of that, 30 percent had been forced to use their superannuation to cover living expenses and 20 percent worried they may lose their house.
TWU National Secretary Michael Kaine said the survey served as a reminder for the federal government to take action on behalf of aviation workers, some of whom have had no income for months since the COVID-19 crisis began.
"Workers are protesting at airports and at the offices of federal government ministers to highlight the struggles they face. They want the government to hear their stories and to act to save their jobs and their industry," Kaine said.
"Governments around the world are stepping in and supporting their aviation sectors. Air travel is of particular importance in Australia yet the government is utterly directionless, with no plan and no policy."