Rouhani says U.S. sanctions target Iranian people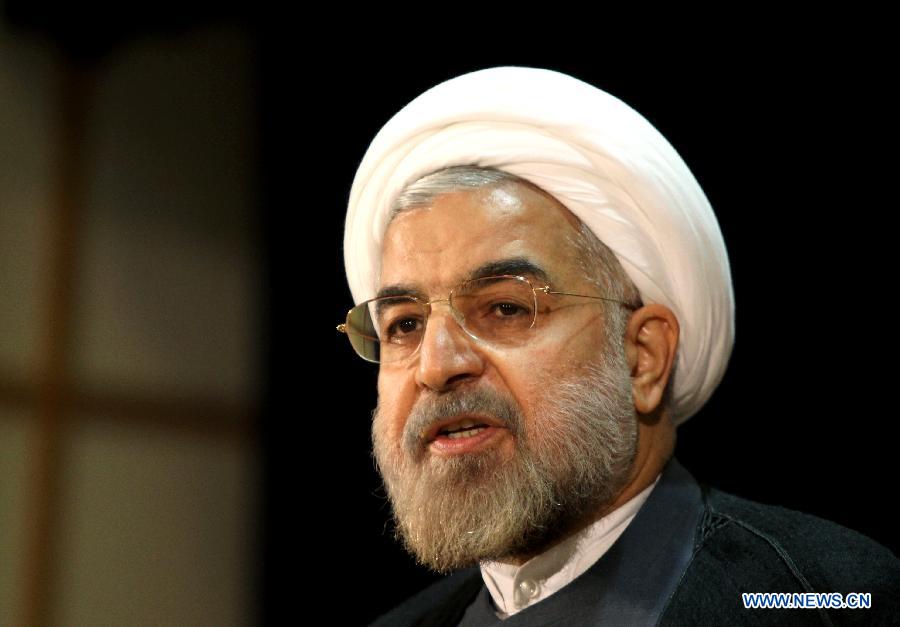 (File photo: Xinhua)
TEHRAN, Nov. 10 (Xinhua) -- The fresh U.S. sanctions on Iran's economy are aimed at exerting pressures on the Iranian people, Iran's President Hassan Rouhani said here on Saturday.
"The U.S. inappropriate and wrong sanctions seek to negatively affect people's lives and their everyday livelihood," Rouhani was quoted as saying by official IRNA news agency.
He was reacting to the recent interview of the U.S. Secretary of State Mike Pompeo with the BBC Persian who said that the U.S. sanctions against the Islamic republic do not target the Iranian people, but the Iranian government.
The U.S. claims that the Iranian people are immune against the sanction pressures are "totally false and inaccurate," he said.
Rouhani stressed that the Iranian people and government are united against the U.S. pressures and resist them.
All the U.S. sanctions against Iran that had been removed under the 2015 Iranian nuclear deal were returned by the United States on Monday.
The U.S. embargo targets many of the country's "critical sectors" like energy, shipping and finance.
Washington has accused Iran of agitating regional instability and exporting violence, which has been denied by Tehran.
The U.S. President Donald Trump, who terminated the hard-won Iran nuclear deal on May 8, said that it was "one of the worst and most one-sided deals the United States has ever entered into."