One year after Charlottesville, populism, racism not waning
Global Times
1534187765000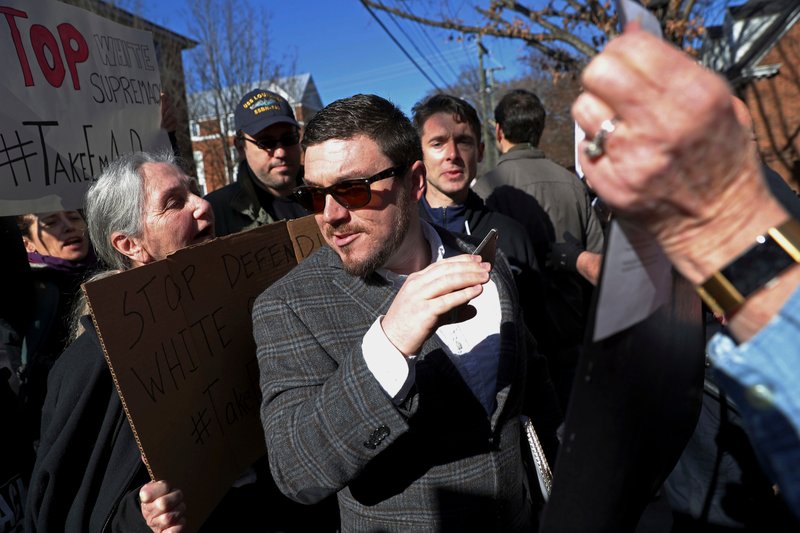 (Photo: AP)
Approximately two dozen white nationalists attended the Unite the Right 2 rally in Washington on Sunday to mark the anniversary of the Charlottesville riots that left one person dead and unveiled the wide racial clefts in American society. The white supremacists were outnumbered by counterprotesters who mustered as part of demonstrations led by members of 40 anti-racism groups.
Dwarfing white supremacists at this particular moment showed Americans' willingness and capacity for self-correction.
But this was unable to bury the heightened racism and discrimination in the country or the US administration's ambiguity about it. Hate is not waning.
US President Donald Trump, who tried to muddle through the chaos after Charlottesville riots, said obscurely last year that there were "very fine people" on both sides of the conflict, triggering worldwide criticism. He seems to have drawn a lesson. He tweeted on Saturday that the Charlottesville riots resulted in "senseless death and division" and condemned "all types of racism and acts of violence."
Ironically, it is also the president that said last week "almost every student" that came to study in American universities was a spy, hinting at China. Outraged, Chinese students in the US and Chinese-Americans have lodged a petition on the White House website urging Trump to clarify and apologize.
Terry McAuliffe, former governor of Virginia, told CNN on Sunday that the president failed to show moral leadership over the Charlottesville riots. He is right in this respect. According to the Center for the Study of Hate and Extremism, hate crimes in the 10 largest American cities went up 12.46 percent last year, the highest in more than a decade.
Trump was elected to the presidency by a voter base mainly composed of populists and white supremacists. And there have been ominous signs about rising populism in the US and beyond.
Yet a Financial Times commentary earlier this month drew a worrying conclusion that populism as yet to peak.
In some developed Western countries, populism has been combined with extreme nationalist sentiment, for example, the Brexit movement in Britain and the anti-Muslim stance taken by far-right Front National of France. This rising sentiment appears to be nationalist, but it also has a strong populist feature.
One year on, the Charlottesville clashes again remind people in the US and around the world what risks are imminent for us.