Two dead, 50 injured after fire breaks out in public bathhouse in South Korea
At least two people are dead and more than 50 others injured in a fire at a public bathhouse in Daegu, southeast of South Korea, local media reported on Tuesday.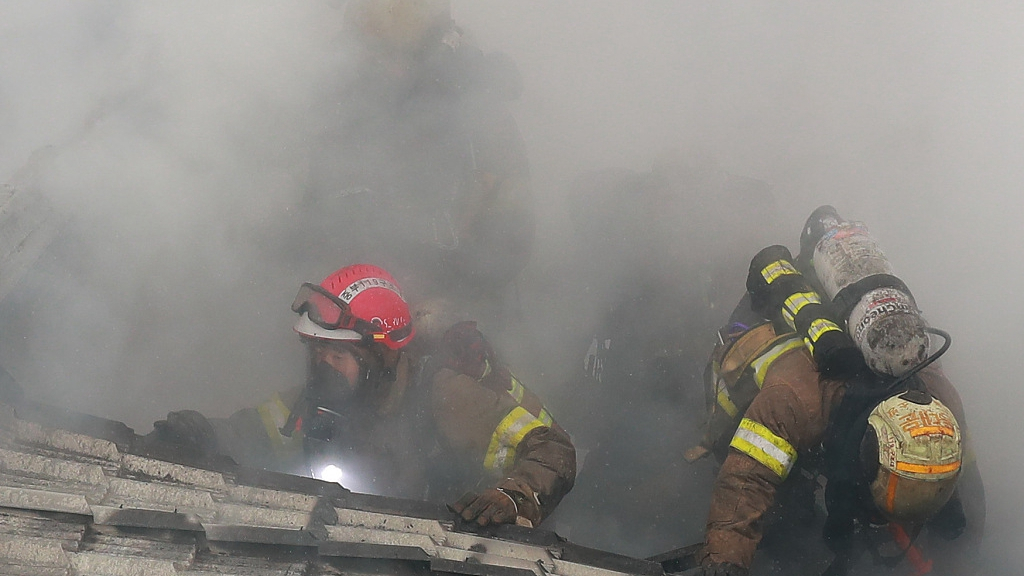 (File photo: CGTN)
The fire started at about 7:11 a.m. local time (2211 GMT Monday) at the men's bathhouse on the fourth floor of a seven-story building in Daegu City, some 302 kilometers southeast of the capital Seoul, Yonhap reported.
Firefighters rushed to the scene, and the injured were sent to hospital and are being treated for smoke inhalation.
Further investigation is underway to find out the cause of the blaze.