Interview: South Sudan envoy commends China's COVID-19 medical supplies assistance
People's Daily
1591446560000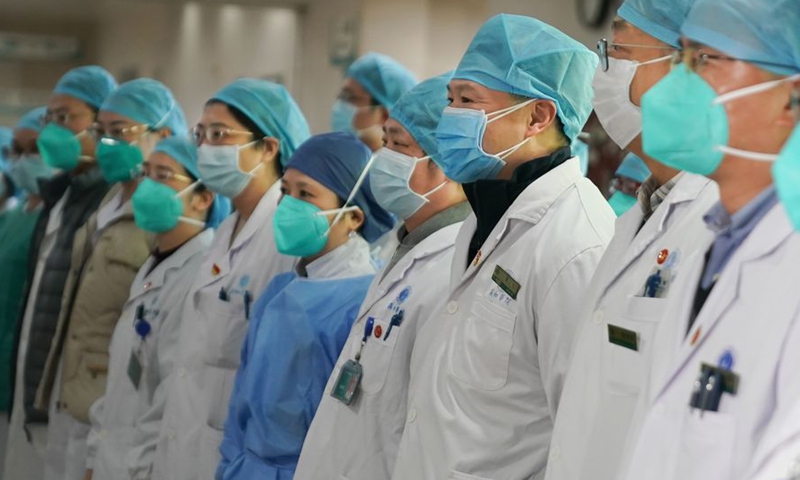 File photo: CGTN
ADDIS ABABA, June 6 (Xinhua) -- A South Sudanese diplomat on Saturday commended China's assistance to his country's anti-virus fight and urged China to boost its positive role in South Sudan.
Speaking to Xinhua, James Morgan, South Sudan ambassador to Ethiopia and the African Union, said China's COVID-19 medical supplies to his country is part of a longstanding positive pattern in helping the world's youngest country.
South Sudan gained its independence in July 2011.
"China has sent a lot of Personal Protective Equipment (PPE) to South Sudan, crucially needed in COVID-19 preventive measures."
"China has also pledged to continue supporting the continent especially in the area of COVID-19. This help is received with appreciation in South Sudan and across the African continent," Morgan told Xinhua.
South Sudan has reported 1,317 confirmed cases of COVID-19, with six recoveries and 14 deaths, as of Saturday, according to a report by the Africa CDC.
Morgan further said Chinese support to South Sudan extends to peacekeeping operations and the development of infrastructure in the east African country.
"The Chinese peacekeeping force in South Sudan now has been converted into a developmental force which is helping with development of our infrastructure including road construction," Morgan told Xinhua.
Chinese peacekeepers in South Sudan have been engaged in protecting refugee camps, repairing broken infrastructure and facilitating local peace initiatives.