South Africa adopts post-COVID energy plan
China Daily Global
1602731706000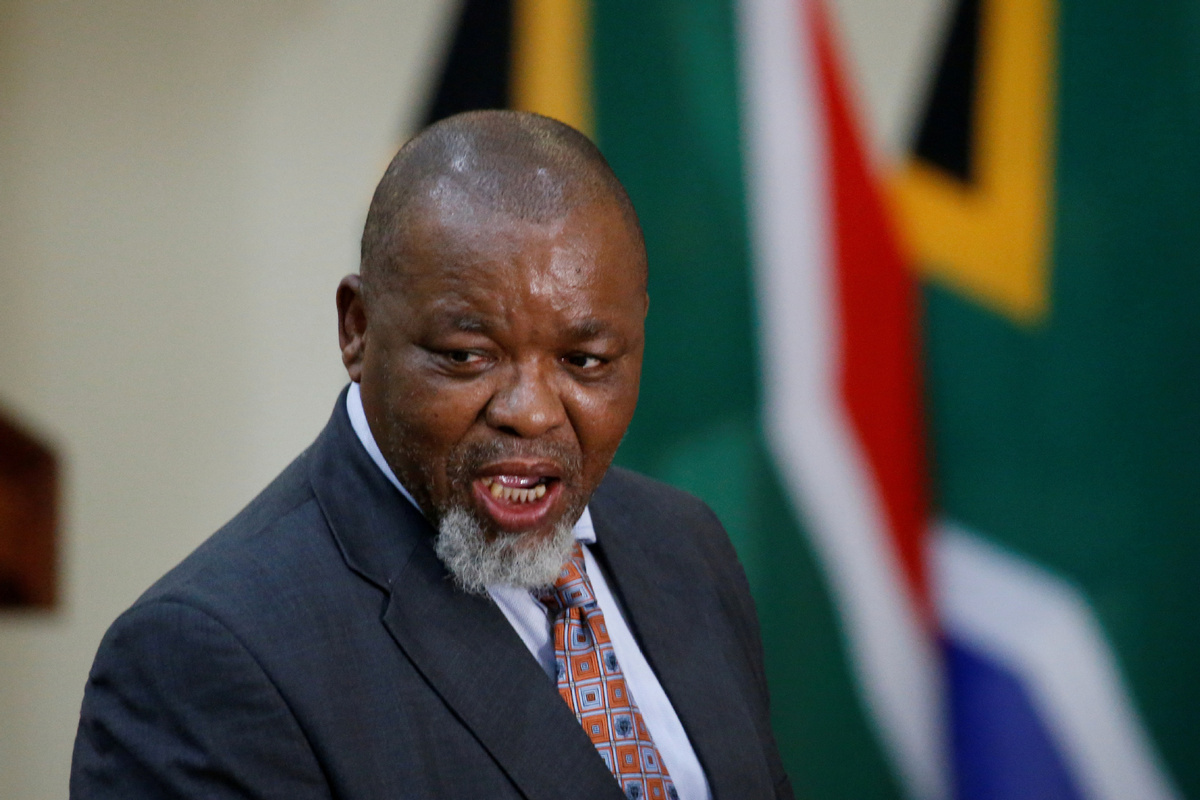 Gwede Mantashe arrives to be sworn in as South Africa's Minister for Mineral Resources and Energy in Pretoria, South Africa, May 30, 2019. (Photo: Agencies)
South Africa's Ministry of Mineral Resources and Energy has announced a post-pandemic plan for the country's energy sector, which it views as a catalyst for economic recovery and future growth.

Minister Gwede Mantashe said the Petroleum Resources Development Bill published for public comment on Dec 24, 2019, will play a crucial role in post-coronavirus recovery and in the plan to reduce the country's dependence on hydrocarbon imports.
"We have had consultations with a broad range of stakeholders," he said.
"Our intention is to have the bill finalized to attract investment and ensure synergy between oil-and-gas activities and our nation's environment and water resources."
The bill is already yielding results as Total South Africa, a French multinational integrated oil-and-gas company, is set to drill offshore in Mossel Bay, a harbor town in South Africa's Western Cape province, at a cost of $91 million.
"We are thrilled with the confidence shown by Total in our government and our country, and hope for an even bigger find of oil this time around," Mantashe said.
Additionally, Saudi Aramco, a multinational petroleum-and-natural gas company based in Dhahran, Saudi Arabia, has been conducting a pre-feasibility study on a crude-oil refinery in Richards Bay, a city in South Africa's KwaZulu-Natal province.
Mantashe, who spoke during the Africa Oil Week's virtual summit on Oct 8, said they are exploring ways to reduce high costs and eliminate the unreliability of supply through the Integrated Resource Plan approved in 2019.
He said the Ministry of Mineral Resources and Energy has issued two determinations to produce an additional 13,000 megawatts in the electricity grid in the short and medium terms.
The country is also repositioning itself to become a serious player in the global gas market.
Toward that end, South Africa is advancing its gas-to-power projects with the Coega Special Economic Zone, the country's first liquefied natural gas import terminal.
"This lays a foundation for gas-to-power plants and converting existing power plants from diesel to gas," Mantashe said.
Situated in the Nelson Mandela Bay Metropolitan Municipality in Eastern Cape province, the Coega Special Economic Zone is strategically located on the east-west trade route to service African and global markets.
Mantashe said a technical working group to produce a commercial-business plan for the development of liquefied natural gas import-export facilities across various ports of the country, has been established.
He said plans are underway to act on the Gas Amendment Bill in parliament. The bill aims to, among other things, attract infrastructure investment for liquefied natural-gas imports, increase exploration, create a domestic gas feedstock, diversify the energy mix and reduce carbon emissions.
Additionally, the National Gas Master Plan 2020 is being developed. It is expected to consolidate the country's participation in the development of the Southern African Development Community regional gas master plan, aimed at strengthening regional cooperation in the creation of a regional gas market.
"Against this backdrop, the military insurgency in the gas-rich part of Mozambique concerns us," Mantashe said.