Mexico loses over 900,000 jobs due to COVID-19 in first half of 2020
MEXICO CITY, July 12 (Xinhua) -- Mexico lost 921,583 jobs in the first half of 2020 largely due to the impact of COVID-19, the Mexican Institute of Social Security (IMSS) reported on Sunday.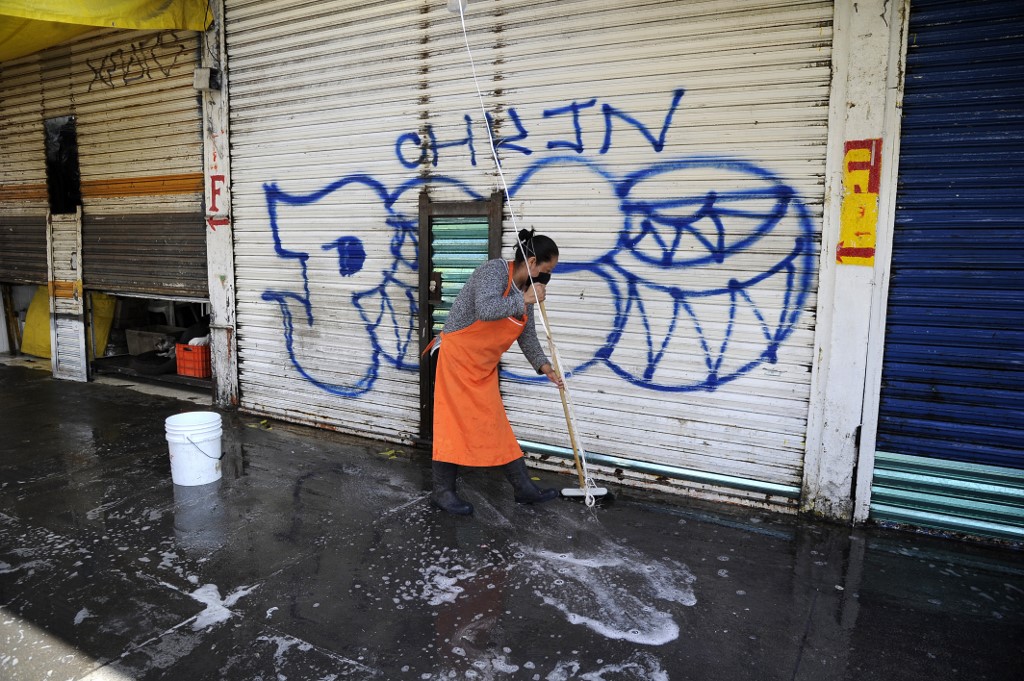 A shopkeeper cleans the entrance to her store in Tepito neighborhood in Mexico City on July 12, 2020, amid the new coronavirus pandemic. (Photo: AFP)
In June alone, Mexico lost 83,311 formal jobs as a result of the pandemic, the IMSS said in a report.
In the six-month period, Mexico, Latin America's second-largest economy after Brazil, saw nearly 19.5 million jobs registered with the IMSS.
Of those jobs, 86.6 percent were permanent jobs and the other 13.4 percent temporary ones.
Mexican President Andres Manuel Lopez Obrador has estimated the country will lose 1 million jobs in 2020 due to the pandemic, while his administration is implementing a plan to generate up to 2 million new jobs.
Since detecting its first case of coronavirus infection on Feb. 28, Mexico has registered over 290,000 confirmed cases and 34,730 deaths from the disease. Enditem