French investigators raid home of Macron's ex-bodyguard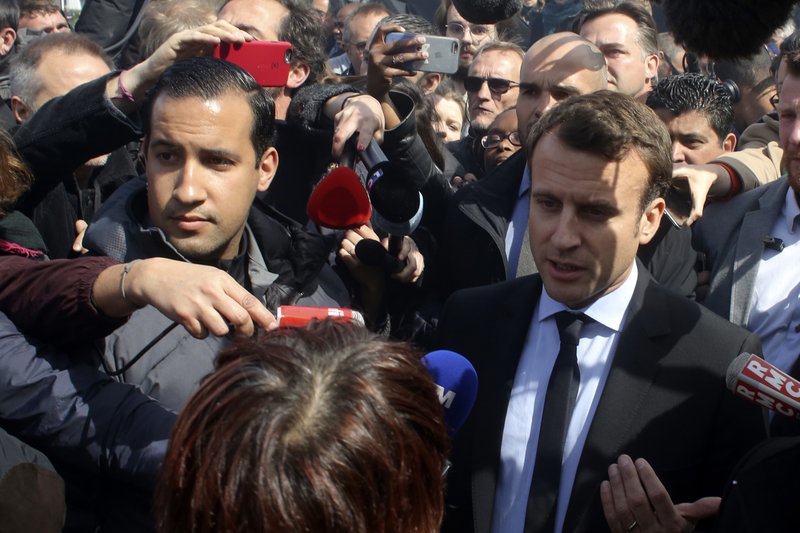 (Photo: AP)
French investigators on Saturday raided the house of one of French President Emmanuel Macron's former top security aides, a man who was caught on camera beating a young protester in May.
Alexandre Benalla's involvement in the beating and questions about the government's handling of the affair is turning into Macron's biggest political crisis since he took office last year.
The presidential Elysee Palace fired bodyguard Benalla a day before police raided his home Saturday morning in the Parisian suburb of Issy-Les-Moulineaux, according to the Paris prosecutor's office.
Benalla was identified earlier this week by the Le Monde newspaper for beating a young protester during May Day protests while wearing a police helmet. He and a second man are facing potential charges and are in police custody until Sunday.
Regular parliamentary work has been paralyzed for two days with questions about why it took 2 1/2 months to inform judicial officials and why Benalla stayed in his post during that time. Questions over whether there was an official cover-up of his actions have also been raised, and whether Elysee employees have a measure of impunity not granted to others.
French Interior Minister Gerard Collomb will face questions from parliament next week to see if the government failed to properly discipline Benalla.
Despite his official change to a desk job, Benalla was seen this month on the ground with police at several high-profile events, including the return home Monday of France's soccer World Cup-winning team, an event attended by hundreds of thousands.
The belated referral of the issue to judicial authorities and what was widely viewed as insufficient action at the time by the Elysee Palace has triggered a firestorm from the opposition.
Macron has continued to keep a low profile and has, thus far, not spoken about the events.