Poland accepts Germany's missile offer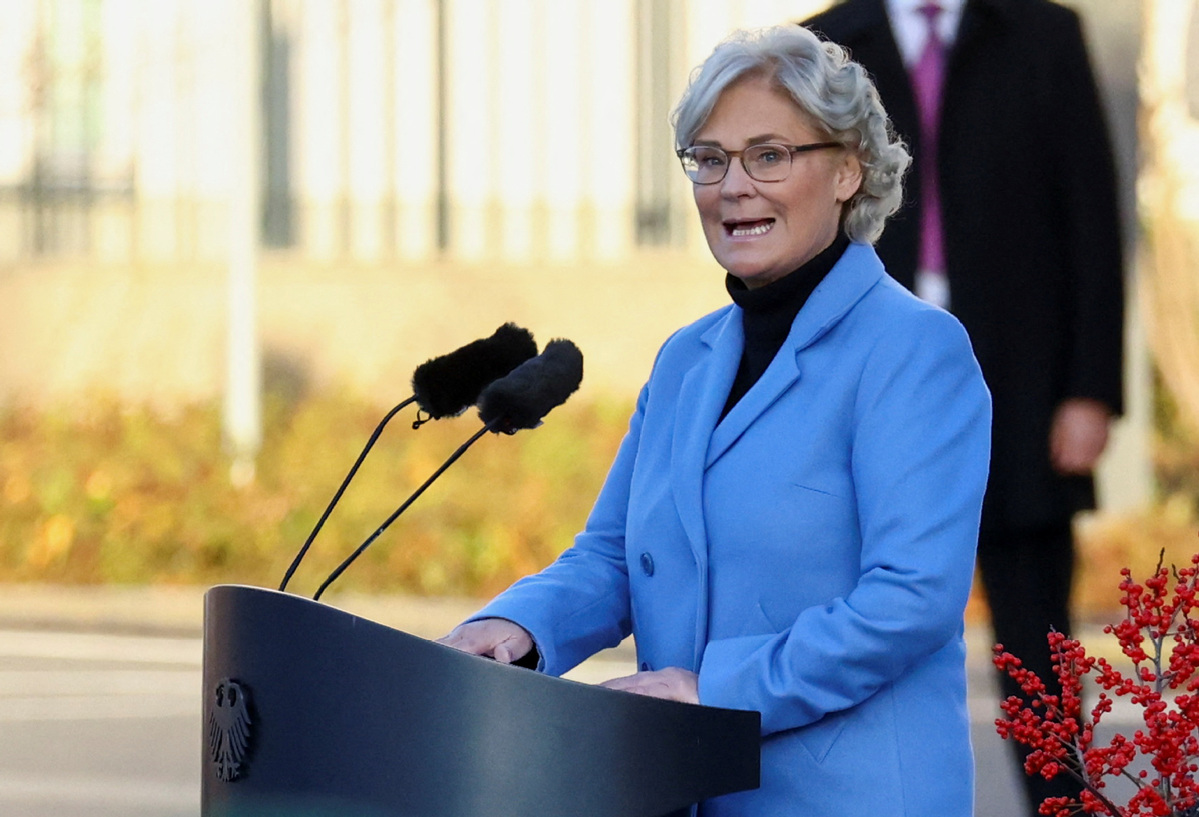 Poland has accepted Germany's offer of military hardware to help secure its airspace in the aftermath of a deadly missile strike last week.
The offer was extended by Germany's Defense Minister Christine Lambrecht, who said Berlin wanted to help its fellow NATO member-nation remain safe.
Lambrecht was quoted by the Rheinische Post newspaper as saying: "We have offered to help Poland secure its airspace with our Eurofighter (aircraft) and Patriot air defense systems."
She told the General-Anzeiger newspaper: "We have to position ourselves in the (NATO) alliance even better in terms of air defense."
Lambrecht said the weaponry it plans to send to Poland could also help secure the airspace above Slovakia and the Baltic nations of Estonia, Latvia, and Lithuania, which are all NATO members.
She said the planes and missiles could be left in Poland "until the end of 2023, possibly even beyond".
The Associated Press news agency said Poland's Defense Minister Mariusz Blaszczak "welcomed" Berlin's offer "with satisfaction".
The exchange followed a missile hitting a grain depot in the Polish village of Przewodow last week, resulting in the deaths of two people. The missile strike, which happened around 6 kilometers from the Ukrainian border, was almost certainly accidental and connected to the nearby Russia-Ukraine conflict. Both NATO, the United States, and Poland's government have said they believe the missile was likely part of Ukraine's air defense system and malfunctioned or was knocked off course accidentally.
Agence France-Presse, the French news agency, said Blaszczak tweeted: "I will propose to deploy this system close to the border with Ukraine."
He then spoke to Lambrecht and followed up with a tweet saying: "The German defense minister has confirmed her willingness to place Patriot launchers near the border."
He said details, such as the specific type of missile and the quantity, will be decided later.
Poland is also understood to have asked the US to supply it with six Patriot missile batteries.
Lambrecht added that the air defense systems will be used in a defensive capacity, and that Germany will do all it can to ensure NATO does not become more involved in the situation on the ground. "It is our utmost responsibility that NATO does not become a participant in this conflict," she told the Rheinische Post.
The Reuters news agency said Germany is in the process of ramping up its defense spending, after the Russia-Ukraine conflict highlighted the importance of being well prepared.
An unnamed defense ministry spokesperson told Reuters: "The procurement section in particular is working at full speed."
The spokesperson said Parliament will be asked to approve the purchases in the coming weeks, after Chancellor Olaf Scholz promised to bring Germany's military up to speed with 100 billion euros ($102.7 billion) of additional spending.