UK PM has drawn up "secret" Brexit plan to resolve impasse with Brussels: report
Global Times
1541456407000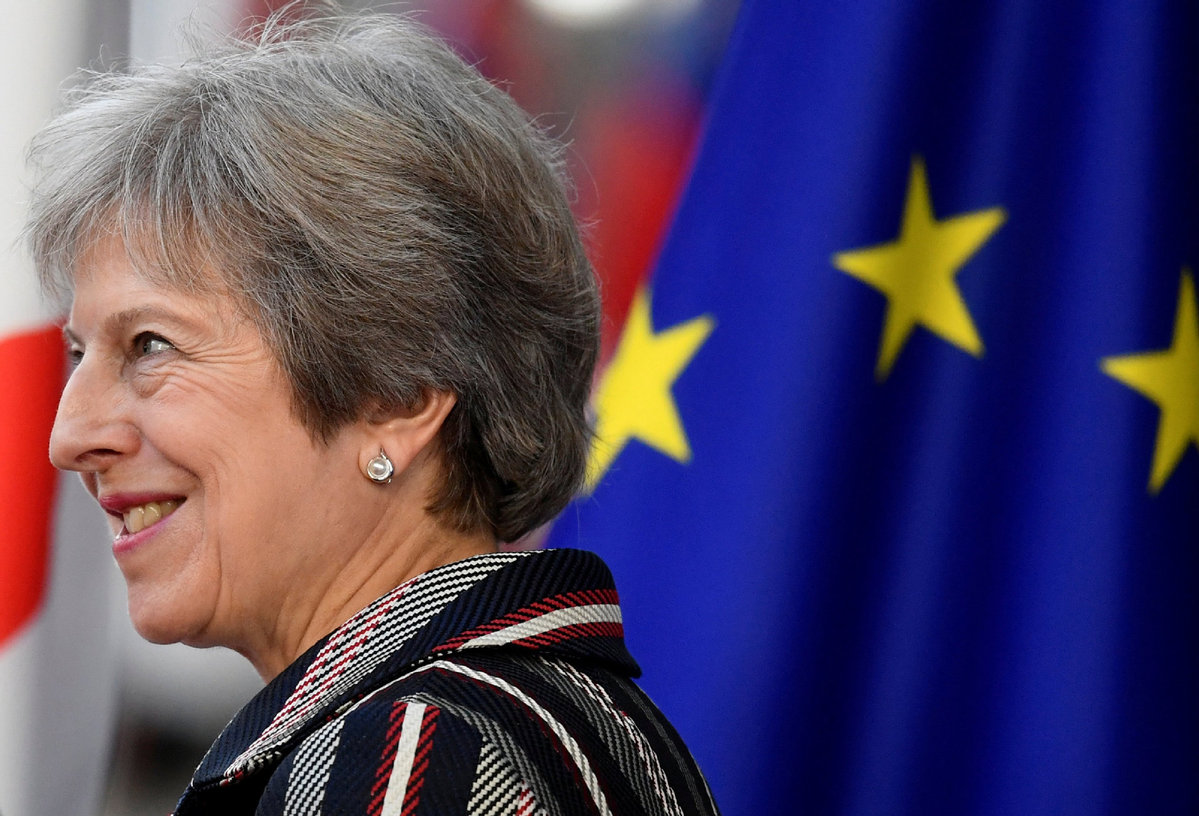 (Photo: China Daily)
British Prime Minister Theresa May rejected calls Sunday for a second referendum on Britain's membership of the European Union (EU) as a report suggested she has drawn up a secret Brexit plan with Brussels.
Downing Street's insisted a new poll would be a betrayal of trust following the 2016 referendum when 52 percent of the population backed ending EU membership.
The statement comes as a report in one of Britain's leading newspapers, the Sunday Times, suggests May has drawn up a secret Brexit plan with EU.
As the so-called Brexit deadline approaches, more than 70 business leaders have signed a letter to the Sunday Times today, calling for a public vote on Britain's Brexit deal, warning a destructive hard Brexit would damage the British economy.
The letter, published in London by the Sunday Times, said: "The business community was promised that, if the country voted to leave, there would continue to be frictionless trade with the EU and the certainty about future relations that we need to invest for the long term."
Meanwhile, the Sunday Times has also published a story claiming Prime Minister May has drawn up a secret plan to secure a Brexit deal and win the backing of the British parliament.
The report says senior sources say the prime minister has secured private concessions from Brussels that will allow her to keep the whole of Britain in a customs union, avoiding a hard border in Northern Ireland, the as yet unresolved issue blocking a future trading deal with the EU.
Regarding the report, a spokesperson for May telling the newspaper: "This is all speculation. The prime minister has been clear that we are making good progress on the future relationship and 95 percent of the withdrawal agreement is now settled. Negotiations are ongoing."
The former Labour Prime Minister, Tony Blair, an active supporter of Britain remaining in the EU, urged all MPs Sunday to vote down whatever Brexit deal May presents to parliament, and should instead push for another referendum.
Britain and Brussels need to strike a deal this month to enable it to win approval in the British Parliament and all other EU member states before the March 2019 departure date.